PIC GmbH
PIC Proximity Instrumentation Controls Kontaktbauelemente GmbH or shorter: PIC is a globally operating medium-sized company based in the Nuremberg area. It is also the heart of the PIC Group of companies. With our own production facility in China and Turkey and our sales offices in Asia and Europe we are able to ensure the highest production quality, close relationships with our customers and the possibility to develop specific solutions very quickly and efficiently.
We have been one of the leading suppliers for Reed Sensor Technology for more than 40 years. High technical competencies, our long time experience and the ability to innovatively implement our customers needs make us the ideal partner for the white goods, home appliances, automotive, medical and measure-and-control industry.
Innovation

Modern machinery, perfected production concepts, clear information policy and our comprehensive sensor know-how secure our premier position in the branch.
Quality

Continuous optimisation in the areas of research, development, production, service and marketing assure high standards in product quality.
Sustainability
Sustainability is an essential part of our philosphy. Careful use of resources and environmental compatibility starts long before production and does not finish at sale. We remain true to this principle with regard to social and economic aspects.
PRODUCTS
- Reed Switches

The Reed Switch, also known as Reed Contact or Magnetic Contact, is the ideal component for non-touch switching. It is most economic, handling loads from zero load up to 250 W in a wide range of applications.



- SMD Reed Switches

SMD Reed Switches are the most cost-efficient solution for automated PCB assembly, also available in Tape & Reel packing.
More than 20 models and three contact forms to choose from!



-

Reed Chains

Reed Chains allow simple and effective continuous measuring of liquid levels. Reed Switches and resistors are mounted onto a PCB. This PCB, now called Reed Chain, is inserted into a long stem and a matching Float is moving up and down the stem, according to the liquid level. With the Magnet inside the float switching the Reed Switches on and off the total resistance changes. This change in resistance gives an easy, seamless and continuous level information.

-

Reed Sensors

A Reed Sensor incorporates a Reed Switch which is firmly potted into a metal- or plastic housing; providing better mechanical protection and easier assembly compared to a naked Reed Switch. Wide range of standard housings available, individual tailor made housing and connector solutions possible. Actuating Magnets in matching housings are also deliverable!

-

Level Sensors

The PLS-series, comprising the world's smallest magnetic Level Sensor, Form A and Form B types, rates up to 250 VAC / 50 W. Housing materials: Polypropylene, Polyamide and Stainless Steel available. Float Switches or Level Sensors for top, bottom and side mounting.


- Hall Sensors


Some applications require higher switching frequencies and life cycles than a Reed Switch or Reed Sensor can provide. Due to this reason we teamed up with one of the leading Hall Chip manufacturers and created a range of Hall Sensors with PIC quality and reliability. As usual for all our products we can customize each standard version according to your specific needs!




-

Floats


Floats with incoorporated magnets for your individual Level Sensor solution, ideal for usage with a PCB Reed Chain. Various Stainless Steel, PP und PA Floats available as a standard product, customized designs are always possible.

-

Magnets




-

Customized Products

Our customer specific, tailor made Sensing Solutions are fully adjusted to their targeted application. They are taking assembly situation, electrical parameters and design needs into consideration.


Messen
1.
WIN World of Industry Eurasia
12. bis 15. März 2020
Halle 7 Stand A130
Tuyap Messezentrum
Istanbul, Türkei
2.
electronica China
18. bis 20. März
Halle E4 Stand 4575
SNIEC - Shanghai New International Exhibition Center
Shanghai, China
3.
Sensors Expo
23. und 24. Juni 2020
Stand 119
McEnery Convention Center
San Jose, CA, USA
4.
electronica India
23. bis 25. September 2020
BIEC Bangalore International Exhibition Center
Banagalore, Indien
5.
electronica South China
3. bis 5. November 2020
Shenzhen, China
6.
electronica - Die Weltleitmesse
10. bis 13. November 2020
Neue Messe München
München, Deutschland
Functions Menu
Keywords
Reed Switches, Micro Switches, Standard Switches, Power Switches, Special Switches, SMD Reed Switches, S-Series, T-Series, TH-Series: Form A, TH-Series: Form B/Latching, Z-Series, PRX+2-Series, Reed Chains, Reed Sensors, Snap-fit, Flatpack, Tubular, Through Hole, Tubular Threaded, Press-fit, Level Sensors, PLS-PP-Series, PLS-PA-Series, PLS-VA-Series, PLS-PPH-Serie, ICOS Special Level Sensors, Hall Sensors, Flatpack, Tubular Threaded, Flange Mount, Floats, Magnets, ,
Mehr...
Other Categories:
COUNTER
Related Listings:
SEVA-tec GmbH
TELSONIC AG
LOVATO Electric GmbH
Sensormate AG
COMET-Pumpen Systemtechnik GmbH & Co. KG
Reciprocal Linking
Link your Company Profile by copying the code and embedding there where the signet should be displayed.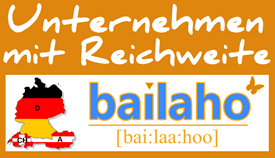 Other Information