LOVATO Electric GmbH
For over 90 years, LOVATO Electric has been designing and manufacturing low voltage electrical devices for industrial applications. Established in 1922 in Bergamo (Italy), LOVATO Electric is a private company, managed by the same family of entrepreneurs for 4 generations.

To provide competitive products and services in the industrial automation and energy management fields is our company's "mission".
Our 14 branches abroad and a network of over 90 importers guarantee the availability of Lovato Electric products in more than 100 countries all over the world.
LOVATO Electric has a range of over 18,000 products complying with the strictest requirements of international standards. Motor protection circuit breakers, contactors, pushbuttons, switch disconnectors, limit switches, digital multimeters, energy meters, soft starters, AC motor drives, automatic power factor controllers and engine and generator controllers are just some of the products designed and built by LOVATO Electric.
Direkt-Links
Functions Menu
Keywords
Motor control, Protection, Control, Signalling, Isolation, Protection, Automation , Control, Energy management, Energy, Configurators, Motor protection circuit breakers, Contactors, Motor protection relays, Display, E-Management, Software, Machines OEM, Pump, E-mobility, Photovoltaics, Electromechanical starters, Electromechanical enclosures, Soft starters, Variable speed drives, Accessories, Pushbuttons , Selector switches, Signal towers, Beacons, Limit switches , Micro switches, Foot switches, Rotary cam switches, Switch disconnectors, Fuse holders, Fuses, Miniature and residual circuit breakers, Surge protection devices, Modular contactors, Modular , Contactors, Earth leakage relays, Time relays, Monitoring relays, Level controls, General purpose relays, Micro PLCs , HMI, Switching power supplies, Automatic battery chargers, Battery chargers, Power supplies, Switching, Metering instruments, Current transformers, Power factor controllers, Thyristor modules, Automatic transfer switch controllers, Engine controllers, Generator controllers, Fire pump controllers, Applications, Expansion modules , Motor Starting Configurator, Control devices, Microswitch, Fuses, Thermomagnetic, ,
Mehr...
Other Categories:
COUNTER
Related Listings:
MTM Power® Messtechnik Mellenbach GmbH
PIC GmbH
SEVA-tec GmbH
JS-Technik GmbH
DBS GmbH Automatisierungstechnik
Reciprocal Linking
Link your Company Profile by copying the code and embedding there where the signet should be displayed.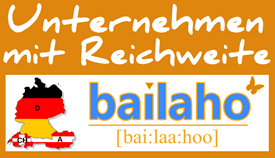 Other Information