MTM Power® Messtechnik Mellenbach GmbH
No limits. With our energy.

For over 25 years, MTM Power® is developing and manufacturing power supplies and transformers for industrial, railway and power engineering applications in Germany.
MTM Power has its own R&D department, an own EMC laboratory, state-of-the-art technical equipment and highly qualified employees in all departments to continously maintain the technological leadership and produce innovative solutions.
Thus, innovation and creativity in R&D go hand in hand with the precision and quality in manufacturing. The result speaks for itself: MTM Power® produces power supplies for its national and international customers which are exceptionally powerful, stressable and durable. The close network between R&D, production and sales, professional know-how as well as appreciation of customers and suppliers ensure the ability to respond quickly and flexibly to market demands.
Products:
AC/DC Power Supplies
IP67-Modules
DIN-Rail-Modules
19" Power Supply
DC/DC Converters
Transportation
Multi-Power Systems
Battery Charger
Transformers
Functions Menu
Other Categories:
COUNTER
Related Listings:
LOVATO Electric GmbH
Unsere Wasserkraft GmbH
NAWAROS Bioenergie und Rohstoff Produktions GmbH
Stadtwerke Schwaz GmbH
E & T Energie & Technik Handels GmbH
Reciprocal Linking
Link your Company Profile by copying the code and embedding there where the signet should be displayed.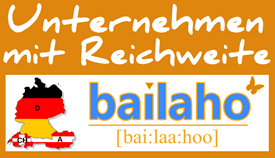 Other Information