TELSONIC AG
The headquarters of the TELSONIC Group is located in Bronschhofen, Switzerland. More than 250 highly-qualified employees, individual affiliates in Germany, Serbia, England, America, China and specialized distributors support the application and process development of our customers in the application of our ultrasonic technology. TELSONIC supports the research and basic development for the usage of ultrasonic technology through its activities at universities in Switzerland and in Germany. Quality is important to us. Ultrasonic is nearly omnipresent in the initial stages of production for articles made of plastic and metal or during their final assembly and thus, TELSONIC is an absolute specialist in regards to industrial ultrasonic technology.
We are certified according to ISO 9001 (SQS) and apply the principles of lean production. Our technical documentations, or their translations, are developed in accordance with ISO/DIS 17100 and support our globally active customers in the qualified application of our ultrasonic systems. Countless patents in the area of the industrial application of ultrasonic prove our innovative power, since 1966.
APPLICATIONS
Plastic Welding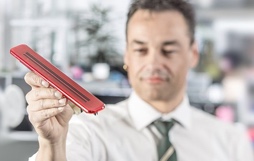 Welding dissimilar thermoplastic materials according to their polymer compatibility, such as PP, PVC, PE, PET, ABS, composites, tissues, fleece or films.
Ultrasonic plastic welding is suitable for virtually all thermoplastics. When planning welds between semi-crystalline plastic work pieces, it is important to remember that the welding behavior of these plastics differs considerably from that of amorphous plastics. The longitudinal and torsional methods produce very different welds. In addition to the proven longitudinal welding processes we offer exclusively offer the torsional ultrasonic welding SONIQTWIST®, which is characterized by minimal component stress.
Metal Welding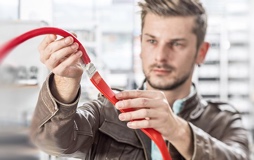 Telsonic takes an innovative path to new solutions in Ultrasonic Metal Welding. Our High Powered systems and unique Torsional Welding SONIQTWIST®, expand the metal welding spectrum, facilitating the joining of a wide range of materials, sizes and geometries previously outside the capability of Ultrasonic Metal Welding.
Cutting
Separating solids - A knife blade vibrating at an ultrasonic frequency can easily slice into the material, cutting it precisely without producing any waste.
The manufacturing of nonwovens and wovens, in particular for filters, must be economical and process-safe. With our ultrasonic technology, we are able to separate accurately and quickly, and weld edges in an aesthetical and reliable way. Sonotrodes and anvils especially designed for this kind of application enable us to achieve almost any type of form. Our customers from the medical technology, cosmetics, cleaning and engineering industry appreciate this a lot.
Screening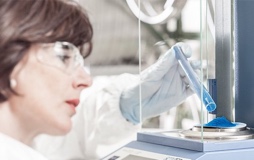 The requirements in the industrial screening process have become more complex, the powders finer, the throughput times shorter and the selectivity narrower. Equipment manufacturers are increasingly reaching their limitations under the high technical requirements. Ultrasonic methods offer solutions. Ultrasonic systems stimulate the finest screen fabric, increase throughput rates and improve, thanks to the permanent cleaning of the screen, the degree of selectivity of the screened product. Ultrasonic components integrated into screening systems prevent the screen fabric from becoming clogged. The throughput is increased and the selectivity of the screened product is improved. The optimised resonance system from TELSONIC delivers the maximum for the lowest expenditure. Even the finest screen fabric fulfils the requirements. Backed by some 20 years' experience, TELSONIC is as a specialist in industrial screening.
Cleaning
Ultrasonic cleaning has become an integral part of industrial production processes. The elimination of fouling is important for process reliability, prepares further process steps and is suitable for the final cleaning of products. The versatile ultrasonic components from TELSONIC optimally fulfil the requirements of our customers' increasingly complex applications. They can be flexibly integrated into automated cleaning installations, despite the tougher production requirements. TELSONIC has decades of substantiated experience in industrial cleaning and continuously refines its products. TELSONIC ultrasonic components are able to optimally deep-clean complex shapes (including blind holes, for example) to be optimally and thoroughly cleaned.
PRODUCTS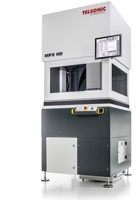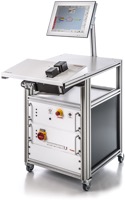 Presses/Actuators
Generator
Wire Splicing
Controller
Converter
Sonotrodes
Resonators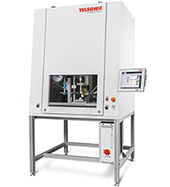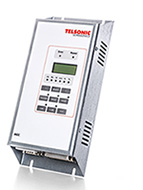 Functions Menu
Keywords
Innovations, Soniqtwist, PowerWheel, MAG Generator, MT8000, MPX HD, TSP Press, Torsional Converter, Generator SG47, Systems, Ultrasonic Systems, Ultrasonic Engineering, Metal Welding Systems, Ultrasonic Welding Systems, Packaging Systems, Ultrasonic Screening, Ultrasonic Cleaning, Wire Harness, Products, Ultrasonic Presses, Sonotrodes, Ultrasonic Generators, Ultrasound Control Systems, Screening Resonators, Ultrasonic Knifes, Hand Welding Units, Processes, Ultrasonic Welding, Cutting with Ultrasonics, Torsional Welding, Cut and Seal, Foodcutting, Ultrasonic Screening, Ultrasound Technology, MPX HD PowerWheel®, Torsional welding system, MT8000 PowerWheel®, Torsional welding system, MPX Ultrasonics press series, Metal welding press, Telso®Splice TS3, Wire splicing on stand table, Telso®Splice TS3, Welding on assembly board, Telso®Splice TS6, Wire splicing up to 100mm², TELSONIC TQCC, Quality Control Center, TSP press series, Torsional weld press, USP press series, Linear weld press, Sound Enclosure SSK, For presses up to 5,000 N, Welding generator MAG, For cabinet integration, Ultrasonic cleaning generators ECO©, 600 to 3000 W, Controller TCS5, Process control, ACC controller, Basic process controller, Handystar, Hand weld unit, AC actuator series, For production lines, IPA / IPM series, Actuators with generator, Sonotrodes and Booster, Acoustic tools, Cutting sonotrodes, High-strength materials, Cutting sonotrodes, Food Industry, Ultrasonic tube resonator, Frequency 20 kHz, Frequency 25 kHz, Frequency 40 kHz, Screening generator SG4L twin, Screening generator, SG47 generator, Screening generator SG4L, Screening generator SG4L pro, TR converter series, For torsional welding, Screening resonators, Round applications, SF and SK converters, For screening applications, SE converter series, For linear welding, Quick-release resonators, For analysis screening machines, ,
Mehr...
Other Categories:
COUNTER
Related Listings:
Orbitalservice GmbH
List-Magnetik Dipl.-Ing. Heinrich List GmbH
Neubergers S?hne Handelsges.mbH
PIC GmbH
Polysoude Austria GmbH
Reciprocal Linking
Link your Company Profile by copying the code and embedding there where the signet should be displayed.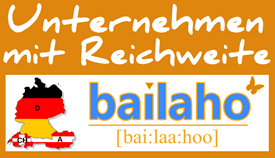 Other Information