HK Hydraulik-Kontor GmbH
Your partner for hydraulic drive technology,mobile-and industry-hydraulic.
DESIGN: We choose the suitable products for your application and offer you complete solutions for the whole machine with a hydraulic scheme and parts list on VISIO - technology and complete drawing with the drawing programm SOLIDWORKS.
SERVICE: Our service department carries out repairs of piston pumps
and – motors of quite a lot manufacturers. Our Diesel-testbench with a capacity of 250 KW gives the possibility to test piston pumps up to 750 cm³.
Test benchs and a trained staff in both locations guarantee short repair times.
STOCK: Our extensive stock offers you short delivery times from standard components like : Axial piston pumps and motors, compact –
Mini / Micro – power packs, gear pumps and motors, mobile valves in monoblock - or sectional version, cooler, In-Line mounted valves and power pack accessories like tanks, filters and butterfly flanges and compensators.
Functions Menu
Keywords
Powerpacks, Electro Pumps, Heypac, Micro power packs, Mini power packs, Special power packs, Pumps, Motors, Axial piston motors, Axial piston pumps, Orbit motors, Radial piston motors, Vane pumps, Valves, Industrial valves, Mobile valves, Block valves, Winches, Hoisting winches, Pulling winches, Marine winches, Tanks and Accesoires, Tanks, Compensators, Hose reels, Accesoires, Cooler, Oil cooler, Water cooler, Filter, Pressure filter, Spion on, Suction filter, Tank filter, Gears, Planetary box, Pump distributor gears, ,
Mehr...
Other Categories:
COUNTER
Related Listings:
Mühlbauer Technik e.Kfm.
BEN Buchele Elektromotorenwerke GmbH
M.Pixner GmbH
Beetz Maritime
Lasso-Technik AG
Reciprocal Linking
Link your Company Profile by copying the code and embedding there where the signet should be displayed.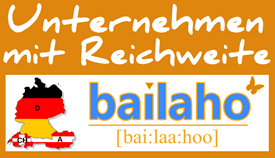 Other Information