COMET-Pumpen Systemtechnik GmbH & Co. KG
COMET-Pumpen has been one of the leading manufacturers of products for caravans, campers and in leisure sectors in Europe.
Our products are immersion pumps, outside pumps, self-priming membrane-pumps, plastic and brass fittings, lamps and spots, range/cooker extraction hoods and a comprehensive assortment of accessories.
Through a process of continuos product development and their adaptation to the requirements of the market and using modern in production processes we are prepared for "tomorrows" challenge.
We don't put our success in the hands of chance. Our aim is to support our customers constructively and together with them find the best solutions. Quality is for us one of the most important factors.
The basis for this is the qualification and motivation of our colleagues and the DIN EN ISO 9001:2008 and DIN EN ISO 14001:2005.
Products RV:
Pumps

submersible pumps
inline pumps
diaphragm pumps

Fittings

made of brass
made of plastic

Accessories
Ventilation
Water supply system
Canisters

Canister DIN 96
Canister DIN 51
Canister DIN 61
Special canister
Mobile water supply
Accessories

Washbasin

Washbasins
Wash-bowl
Zubehör
Functions Menu
Keywords
Products RV, Pumps, Submersible pumps, Submersible pumps 12 V, Submersible pumps 24 V, Accessories, Inline pumps, 12 V, 24 V, Accessories, Diaphragm pumps, 12 V, 24 V, Accessories, Fittings, Made of brass, Single lever mixers, Mixers, Accessories, Connections, Made of plastic, Single lever mixers, Through-wall-installation, Mixers, Taps, Undertable fittings, Accessories, Connections, Levers, Accessories, Showers, Shower combination, Hoses, Shower- and wall-rails, Sanitary equipment, Digital pressure switch, Service hatches, Power supplies / switches, Water level sensors, For plastic fittings, Ventilation, Refrigerator cooling fans, Cooling fans, Wall ventilating fans, Tubular ventilating fans, Roof ventilation fans, Accessories, Water supply system, X-Fix, John GUEST, Canisters, Canister DIN 96, Wide neck canister, Hinged handle jerrycan, Filler professionals, Space-saving canister, AQUA-CASE, AQUAFILL, Accessories, Canister DIN 51, Water canister DIN 51, Accessories, Canister DIN 61, Water canister DIN 61, Accessories, Special canister, Folding jerrycan, Fuel canisters, Safari canister, Canister stackable, Combi canister, Water-Taxi, Wastewater canister, Mobile water supply, Water supply, Mobile water tapes, Mobile shower, Waste water, Accessories, For canister, For mobile supply, For mobile use, Washbasin, Washbasins, Wash-bowl, Zubehör, ,
Mehr...
Other Categories:
COUNTER
Related Listings:
LK-Metallwaren GmbH
HK Hydraulik-Kontor GmbH
FLOWSERVE (Austria) GmbH
W & W Auto-Hifi - die Einbauprofi
BIOKOMPAKT Heiztechnik GmbH
Reciprocal Linking
Link your Company Profile by copying the code and embedding there where the signet should be displayed.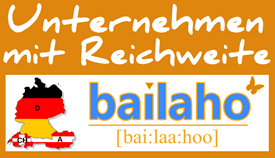 Other Information