Mühlbauer Technik e.Kfm.
Mühlbauer air pressure technolgy e. Kfm
System supplier for air pressure and tool machines from Rüsselsheim, Germany
We supply all kinds of compressors for industry, workshops and construction.
Driving power from 1,1 kW to 355 kW.
screw compressors
piston compressors
dental compressors
rotation compressors
oilfree compressors
booster
We guarentee the highest quality of our machins.
We supply every variant of rotary compressor, Hydrovane compressor and membrane dryer
Complete servicing units, two-part and three-part, or single Gräte like filter regulator, filter, Öer and pressure control valve from metal, plastic and high-grade steel. Connection dimensions of G 1/8" to G 2", according to series. Plastic devices are after like with each other verblockbar. They can be provided with measuring for unoiled air, to gentle approach valves and other function modules.
Functions Menu
Keywords
Compressors, Portable screw compressors, Compressor controls, Compressed air measurements, Heat recovery, Compressed air tanks, Dryer, Condensat processing, Air processing by filtration, Autoclave, Servicing devices, Pneumatic tools, Air pipe from aluminium, Pipes & links PA, Piping blueAIRmotion, Tube- and cable winders, Piping armatures, High pressure hydraulics, Pneumatic, 2/2 way valves, Valves, Safety valves, Ball valves, Coupling technology, Hoses & accessories, Gauge, Fittings, Pressure switch, Process measuring technology, THE WORKSHOP, Sanding plants, Press fitting "M" contur, Rotary compressor, Hydrovane rotary compressor, Hydrovane compressor, Mobile compressors, Variable speed compressors, Compressors, Screw, Dental compressors, Air receiver, Refrigeration dryer, Adsorption, Membrane dryer, Endstellentrockner, Sterile compressed air, Catalysis, Compressed air filters, Flange, Sterile filter, Coarse filter, Fine filter, Microfilter, Activated carbon filter, Activated carbon adsorber, Water, Ball valves, Flanged, 3-way ball valves, DVGW ball valves, Stainless steel ball valves, Fittings, Feed dog, Wedge slide, Pinch, Industrial valves, Servo-controlled valves, Solenoid valves, 2/2 way valves, Pneumatic valves, Hydraulic valves, Road Tubes, Hose, Spiral hoses, Clutches, Fittings, Seals, High pressure hydraulics, Compressed air pipeline, BlueAirmotion, Lathes, Blasting equipment, Welding equipment, Drills, Pneumatic Tools, Impact wrench, Pneumatics, Transmission drills, All spare parts, Expectations, Repairs, Installations, Oilfree screw compressors, Scroll compressors, oilfree,, Portable compressor, Compressor on baseplate, Rotary compressor, Dental compressor, Piston compressor with standing container, With combustion engine, Piston compressor 15 bar, Dental compressors Fini, Spare and wear parts, Frequency-regulated screws compressors, Measurement residual oil content, Volume flow measurement, Leakage measurement, Pressure monitoring, Medical air pressure control, ,
Mehr...
Other Categories:
COUNTER
Related Listings:
HK Hydraulik-Kontor GmbH
Knoth Automation GmbH & Co KG
LK-Metallwaren GmbH
SMC Pneumatik Ges.mbH
B?rkert-Contromatic Ges.mbH
Reciprocal Linking
Link your Company Profile by copying the code and embedding there where the signet should be displayed.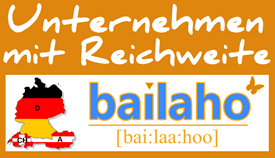 Other Information