Resenso AG
We develop and produce sensors for angles and strokes, contact and contactless systems. Our strength is the development and realization of industrial applications. Resenso is manufacterer of Potentiometers and Sensors based by the thickfilm technologies. All informations on our products :
Precision Potentiometers, conductive plastic- wirewound and Cermetpotentiometers . We offer standard potentiometers and customized solutions. Variations in spindle geometry and length, flexibility in electrical connections, robust bush- or ball bearings and a range of rotations angles make our precision potentiometers a versatile solution for many industrial and automotive applications.
Power Resistors in Wire- or Thick Film Technology. Different shapes and substrate materials can be used. In our wide range there are many application specific Power Resistors. Power Resistors are used in power generation, traffic engineering, drive technology as well as measurement- and control engineering. High Voltage Resitsors in various designs. The right decision for demanding usage. Continuous developments of Thick-Film technolgy
makes it possible to apply Resistors in different power ranges, shapes and high accuracy on various substrate materials. Applications are in measurement and test engineering power- and high voltage technology, medical technology, electrostatic, automotive and traffic engineering.
Joysticks with long lifetime. Robust, compact and tough for industrial application - joysticks for precise steering and operation. Whether analog or digital, indoor or outdoor use - we offer the right Joystick for any environment. Conductive Plastic, sealed MetaPot Foil Technology or Hall Sensoric.
MetaPot Membrane Sensors (membrane potentiometers) offer infinite possibilities and new fields of application for potentiometers. MetaPot is a flexible membrane sensor. Whether linear or rotary, from 50 to 500 mm Space requirements for integration are minimal.
Functions Menu
Other Categories:
COUNTER
Related Listings:
SRT Resistor Technology GmbH
Sensormate AG
PIC GmbH
Kistler Instrumente AG
AVI GmbH
Reciprocal Linking
Link your Company Profile by copying the code and embedding there where the signet should be displayed.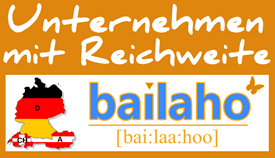 Other Information