Kistler Instrumente AG
Kistler is the world market leader in dynamic measurement technology for detecting pressure, force, torque and acceleration. Cutting-edge technologies form the basis of Kistler's modular solutions.
As an experienced development partner, Kistler enables its customers in industry and science to optimize products and processes and create sustainable competitive advantages. With its unique sensor technology, the owner-managed Swiss company is shaping future innovations in automotive development and industrial automation as well as in numerous emerging industries. With a broad application knowledge and the absolute commitment to quality, Kistler makes an important contribution to the further development of current megatrends. These include topics such as electrified propulsion technology, autonomous driving, emission reduction and Industry 4.0.
Services:
Kistler not only offers high quality sensors and innovative measurement technology for dynamic measurements, but also excellent service. For example, we calibrate our own products to achieve the highest level of precision. Wherever possible, we offer this service directly to the customer on site.
Calibration service from Kistler: Worldwide on site, fast and uncomplicated
Kistler's calibration service ensures that our sensors and systems remain fully functional for a lifetime of the device - the foundation for accurate and reliable measurement results. In order to guarantee the measuring accuracy of all Kistler sensors and devices throughout their lifetime and to fulfill quality assurance criteria as well as product liability laws, a regular recalibration is recommended.
Consulting & Engineering: Kistler experts are on hand to help and advise
Be it advice on Kistler training, questions about a field of application or the adaptation of a product - the Kistler experts are familiar with a wide range of tasks. You develop customized solutions, simulate and design applications on CAD systems and ensure timely and reliable implementation.
Kistler Training: know-how and performance right from the start
Kistler offers targeted training on all products and systems so that customers can optimally use Kistler's measurement technologies and thus derive the greatest benefit from them. Training with an application-oriented approach illustrates the use of the products in a specific application. All training courses are conducted by specially trained Kistler experts. The training can be completed both at Kistler and on site. We are happy to respond to your individual wishes.
Kistler on-site service: fast help for optimal operation
Kistler is happy to be responsible for all installations and commissioning of devices on site. The experts take over both the functionality testing and the briefing of the customer. On request, the calibration of the entire measuring chain is implemented locally. Each calibration is documented by certificate.
Repair service Kistler: original parts for original quality
Kistler relies on previous product developments. To ensure that even older products can continue to be used at a high level, they can be given for repair. Every defective device is repaired and calibrated with original parts and state-of-the-art technology. Upon request and as far as possible, a software update will be carried out. Customers receive a fully functional device ready for reuse in the usual high Kistler quality.
Functions Menu
Keywords
Measuring technology, Pressure, Force, Torque, Acceleration, Cutting-edge technologies, Calibration Service, Force sensors, Accelerometers and accelerometers, Torque sensors, Pressure sensors, Charge amplifier and signal conditioning, KiBox To Go, KiRoad Performance, DTI technology, Signal Conditioning Platform, MaXYmos BL, MaXYmos TL, MaXYmos NC, Electric motors dynamometer systems, ComoNeo, NC joining systems, Performance Analysis Swimming PAS-S, Sports diagnostics, Performance diagnostics, LabAmp platform, KiTorq, Crash test, Crash test dummies, Driving dynamics, Vehicle safety, Engine diagnostics, Engine research, Motor protection, Motorsport, Engine monitoring, Tire test, Marine engine, Stationary engine, Piezoelectric sensor, Piezoresistive sensor, Sensor technology, Lightweight, Emissions reduction, Industry 4.0, Drive technology, Automation, Bonding, Breaking apart, Clinching, Efficiency audit, Pressing, Insertion System, Spring testing, Put, Joining process, Plastics Processing, Measuring technology, Process monitoring, Friction welding, RTM procedure, Screwdriving, Welding, Injection molding, Punch, Connectors, Thermoforming, Reshape, Connection technology, Resistance spot welding, Biomechanics, Gait analysis, High pressure, Highly energetic, Calibration, Force plate, Speed Dynamics, Toll collection, Traffic data, Traffic monitoring, Weigh-In-Motion, Cutting force, Cutting Forces, ,
Mehr...
Other Categories:
COUNTER
Related Listings:
Sensormate AG
MESSmatik AG
BERO Technik AG
ZEISS Industrial Metrology
AVI GmbH
Reciprocal Linking
Link your Company Profile by copying the code and embedding there where the signet should be displayed.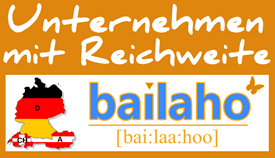 Other Information