Kremp Wetzlar Präzisionszahnräder Christian Kremp GmbH + Co. KG
Fine mechanical competence for more than 130 years
We are an experienced producer of fine mechanics and since our founding in 1883 we specialize in high-precision gear cutting of all kinds.
From the wooden gear with a diameter of 500 mm to the smallest helical gear with d = 0.9 mm and module 0.10, all intermediate steps in all imaginable materials are possible. Starting with wood through all plastics to non-ferrous metals and high-strength special steels.
Our customers operate worldwide and are known for their high quality and reliable products. They can be found in all areas of optics, precision mechanics, medical technology and mechanical engineering.
We design, manufacture and test in-house from one piece to mass production. Our low-priced standard range of gears and rods of all kinds facilitates the construction of prototypes and series production.
Functions Menu
Keywords
Gears, Racks, Helical gears, Angular Rack, Geradzahnstangen, Angular Rack, Internal gears, Helical gears, Spur gears, Snails, Worm gears, Thread grinding, Bevel gears, Toothed wheels, Keyways, Profiled, Gear, Gears, Rack, Rack, Slug, Snails, Worm, Worm gears, Spur gear, Spur gears, Pinion, Ring gear, Ring gears, Bevel gear, Bevel gears, Toothed belt, Thread grinding, Cylindrical grinding, Gears, Racks, Worms, Wormwheels, Bevel gears, Internal gears, Checkbook gear, Spur gears, Screw jack, Worm gear, ,
Mehr...
Other Categories:
COUNTER
Related Listings:
Ing. Robert Stainer Ges.mbH
JS-Technik GmbH
SEVA-tec GmbH
Heinz Ehgartner Ges.mbH
Konrad Traxl Antriebstechnik GmbH
Reciprocal Linking
Link your Company Profile by copying the code and embedding there where the signet should be displayed.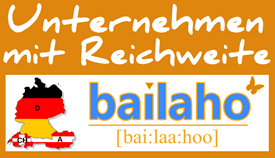 Other Information