EMES Kabelbaum Konfektions GmbH
Since 2001, our company has specialized in the manufacture of multi-core cables, individual cables and complete cable sets.
With our newly purchased machines, we can expand our manufacturing capabilities for our customers.
We work for our customers in the following areas:
individual production
Prototyping / development
series production
assembly
Production in contract work (blanks, crimps, etc.)

Apparatus and apparatus construction

In assembly assembly, we are flexible for our customers. We complete your assemblies with our prefabricated cables, so you only need to use the modules on site and make the connections to the device. We also gladly take on the complete procurement of individual parts for our customers, such as sheet metal parts, mechanical connections and, of course, the cables to be assembled, so that we can offer you a complete solution for your module.
We process for our customers crimp contacts of all commercially available manufacturers, such. TYCO, JST, MOLEX, Harting, GERMAN, Phoenix and many others. The contacts are processed with tools from Hanke, these tools are flexible to adapt to various contacts. We process isolated and uninsulated contacts.
Functions Menu
Keywords
Cable Assembly, Electronic assemblies, Electronic assemblies for control cabinets, Assemblies for apparatus construction, Assemblies for mechanical engineering, Assemblies for industrial electronics, Module assembly, Crimp contacts, D-SUB connector, Vehicle wiring, Ribbon cable, ready-made, Ribbon cables, Industrial cable, ready-made, Cable, shielded, Harnesses, Cables for industrial electronics, Cables for medical technology, Cables for machine tools, Coaxial, Prefabricated cables, Packing, Fiber optic cabling, Contract operations for electronic assemblies, Soldering, Assembly work in wages, Network cable, Prototype, Rectangular connector, Circular Connectors, Heat shrink, Special production of cable harnesses, Special cables, Spiral cable, ready made, Control cable, UL / CSA cables, ,
Mehr...
Other Categories:
COUNTER
Related Listings:
Optocomponents GmbH
nkt cables GmbH
etn Energie- und Telecom Netze GmbH
G & B Fiberoptics AG
Baier Technik GmbH & Co KG
Reciprocal Linking
Link your Company Profile by copying the code and embedding there where the signet should be displayed.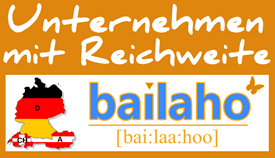 Other Information