Der-Schaumstoffdiscounter.de Czerny Industrieberatung GmbH
The foam discounter has existed as a family business with Angelika and Rudy Czerny at the top since 2003. In addition to our standard panels, we also offer you very individual, tailored solutions. You as the customer are our focus, we want to offer you the ideal solution for you at a fair price.
high quality acoustic materials

individual solutions

free advice

Delivery within Germany and the EU
Acoustic - Absorbers
Direkt-Links
Functions Menu
Keywords
Acoustic absorbers, Acoustic materials, Sound insulation in day care, Soundproofing in school, Round acoustic absorber, Acoustic absorber Desk, White + colored acoustic absorbers individually, Acoustic Image, Motive absorbers, Acoustic design objects individually, Acoustic absorber design line colored, Acoustic fabric, Acoustic absorber nonwovens, Acoustic absorbers, bass traps / corner absorbers, Acoustic absorber, broadband absorber, Acoustic absorbers, decorative panels, Acoustic absorber, cubes, Acoustic absorber for live music, ACOUBASSI, Acoustic absorber, Melamine foam from Basotect, Czerny, ACOUSTIC Absorber Academy, ,
Mehr...
Other Categories:
COUNTER
Related Listings:
Pernikl GmbH
Ing. Gerhard Trenkwalder GmbH
Alois Schweighofer Ges.mbH
AEROTEC- EUROPA Ges f lufttechnischen Systembau GmbH
Perchtold Trockenbau GmbH
Reciprocal Linking
Link your Company Profile by copying the code and embedding there where the signet should be displayed.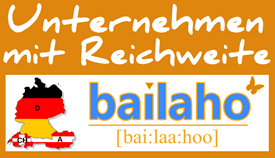 Other Information