Almatec AG
Almatec AG is a leading resource for customized, innovative and intelligent enclosure systems in light metal technology for telecommunications, transport engineering, energy and industry. We create for our customers a measurable added value with the lowest costs over the entire life cycle of the product.
Business segments where you will find us
Our long-time experience in enclosur-technology is obtained and implemented from the following strategic business areas:
| | |
| --- | --- |
| | |
| Telekom/IT | Energy |
| | |
| Traffic | Industry |
Services:
From us you can expect something
Good service serves all.
Good service belongs to high-quality housing systems.
For years, Almatec has been synonymous with successful cooperation. More than 80 motivated employees contribute actively to a unique company culture. With intensive training and readiness for new challenges, we guarantee extensive expertise in future,
innovative solutions and good service.
- Quality development and support
Improve products, develop new products, fulfill customer wishes, be innovative and attractive and develop competitive solutions -
these are our goals. To fulfill your requirements, we incorporate the experience gained from a wide range of projects in the areas of cooling, telecommunications, transport, energy and industry. With the experience of our long-term employees and the know-how of our network partners, we find optimal solutions for our customers.
- Project support in planning, design and prototyping
We evaluate and discuss intelligent, innovative approaches with our customers. The subsequent production is already optimized in
the design and construction phase due to a methodical approach using the "ProEngineer" program and maintaining close contact
with specialists from the production department. To reach the series production stage, Almatec provides support, from the construction of functional models and prototypes up to product certification.
- Analysis and Tests
Thanks to the company-owned acoustics lab equipped with state-of-the-art recording and measuring devices, we will find for you the best acoustic solution that will comply with the stringent regulations and standards in the market. In collaboration with our
long-standing professional partners, we also support our customers with thermal simulation for cooling concepts, layout design
for the installations or the optimization of air management.
Jobs
http://www.almatec.ch/en/company/jobs
Functions Menu
Keywords
Outdoor enclosures, ANK Double panelled cabinet, ASK Double panelled cabinet, ACS Air-conditioned cabinet, Large-volume walk-in cabins, Chromium steel shaft system, Subsurface distribution system, Metering and distribution cabinets, AP distribution and metering box, UP distribution and metering box, The scalable cooling system, Indoor enclosures, AN 60/100 system for standalone and rows of enclosures, ANS system for standalone and rows of enclosures, Rack systems, Metering and distribution cabinets, AP distribution and metering box, UP distribution and metering box, Frames and profils, Standard parts, Cables duts, Accessoires, Mechanical asseccoires, Electronic asseccoires, Effective graffiti protection, Almabox, Expansion profile, Telekom , IT, Energy, Traffic, Industry, ACS, Active, Acoustics, Acoustic design, Acoustics room, Aluminum, ANK, ANS, AP, ASK, Expansion, Train, Batch, Walkable, Ground, Box, Width, Brush, Chexbres, Chrome steel, Roof, Germany, Dimension, Dimensions, Double wall, Double paneled cabinet, Double-Walled enclosure, Singles, Individual production, Single cabinet, Electrical, Electro, EN 60529, EN 62208, Energy, Empty, Cooling, Heat dissipation modules, Earthquake, Earthquake test, Expandable, To dye, Production, Flexible, Functional, Casing, Housing system, Noise, Low noise, Mass, Skid, Glider plane, Graffiti, Greater cabin, Group, Cam cylinder, Height, Hollow profile, Individually, Industry, Computer science, Innovation, Innovative, Investment, IP45, IP54, IP55, IT, Electric wire, Cable management, Cable system, Cabin, Cabins, Climate, Air conditioning, Air cabin, Knill, Communication, Compliant, Construction, Cooling, Customized, Plastic, Paintwork, Durable, Quiet, Lich, Air, Fan, Ventilation, Lucerne, Custom, Measurement, Module, Modular, Wet painted, Standard profile, Standard profiles, Standard rail, Standard rails, Standard part, Standard parts, Surface, Passive, Profile, Profiles, Powder coating, Rack, Rack Systems, Frame, RAL, REACH, Series cabinet, Series cabinets, Robust, RoHS, RTM, Rear wall, Shaft, Shaft system, Switch cabinet, Cabinets, Hinge, Hinges, Rail, Rails, Locking system, Lock cylinders, Lock, Closet, Cabinets, Schüpfheim, Protection, Degree of protection, Switzerland, SCS, Side wall, Side walls, DIY, DIY frame, Safety, Scalable, Scalability, Special housing, Range, Spetzial, Specific, Splash, Stable, Default, Dust, Control cabinet, Control, Road, Power supply, Electric meter, Structured, Shelf, Technology, Technology, Telecommunications, Test, Depth, Transport, Door, Door, Extensive, Underfloor, UP, UV, Vandalism, Free connection, Traffic, Traffic control, Transport technology, Bolted, Distributor, Distribution cabinet, Distribution cabinet, Distribution cabinets, Distribution system, Vibration, Water, Water counter, WEEE, Weather, Weatherproof, Meter cabinets, Certification, Certifications, Equipment, ,
Mehr...
Other Categories:
COUNTER
Related Listings:
DBS GmbH Automatisierungstechnik
Elvedi GmbH
LK-Metallwaren GmbH
AKMA Technology GmbH
Kummler+Matter AG Fahrleitungstechnik
Reciprocal Linking
Link your Company Profile by copying the code and embedding there where the signet should be displayed.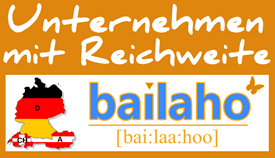 Other Information