Volpi AG
Volpi designs, developes, and manufactures optoelectronic modules for in vitro diagnostics, life sciences, and medical technology companies.
From innovative concept design through comprehensive systems engineering to reliable production, Volpi assures highest quality of optical modules throughout the entire product life cycle.
In vitro diagnostics
Volpi supplies Instrument modules to renowned in vitro diagnostic companies. Applications served include molecular diagnostics and immunodiagnostics for clinical lab and the POC, clinical chemistry, tissue diagnostics, and hematology.
Life Science
Volpi develops and manufactures customized modules for next-generations sequencing, RT-/qPCR, dPCR, and immunoassay plate readers. In addition, Volpi has experience in flow cytometry, genomics and automated fluorescence microscopy.
Medical
Volpi's solutions range from LED-based light source modules with fiber optics for endoscopy, microscopy and ophthal-mology to lighting solutions for dentistry, photodynamic patient monitoring.
Functions Menu
Reciprocal Linking
Link your Company Profile by copying the code and embedding there where the signet should be displayed.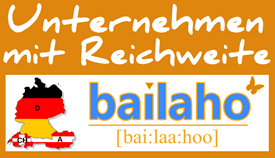 Other Information