AHP Merkle GmbH
We are driving the success of our customers.
To meet this objective we have been developing, designing and manufacturing high-quality hydraulic cylinders since 1973, which today are in demand all over the world.
Many of our individually developed cylinders are industry-standard, which is the result of a modular product line policy thus offering our customers efficient individuality and quick availability.
Moderate economic activity, developing the vision on obvious elements and maintaining trusting relationships with our business partners are part of our tradition.
Since 2010 AHP Merkle has been located in the completely redesigned company head office in Gottenheim near Freiburg. Here internal routes have been shortened even further, the goods flow optimised, space created for ideas and competency of our employees and our common objective: Success for our customers.
Functions Menu
Keywords
Hydraulic Cylinders, Block Cylinder, Tie Rod Cylinder, Locking Cylinder, Push Unit, AHP Standard Cylinder, AHP Standard Cylinder (UZ 100 und UZN 100), AHP Standard Cylinder (HZ 160 und HZN 160), AHP Standard Cylinder (HZ 250 and HZH 250), DIN Standard Cylinder, Short-Stroke Cylinder, Core Pull Unit, Flanged Cylinder, Double-Lined Cylinder, Stamping Cylinder, Circular Block Cylinder, Hydraulic Cylinder with external guide, Screw-in Cylinder, Rotary Drive Unit, Clamping Elements, Special Cylinder, Accessories, Accessories for Block Cylinders, Accessories for DIN Standard Cylinders, Accessories for Cylinder with Swivelling Claws, Pivots, Installation tool, Switch tester, Linear Cushioning, Service, Hydraulikzylinder, Blockzylinder, Schiebereinheit, Abstützzylinder , Plungerzylinder, Tauchkolbenzylinder, Pressenzylinder, Blockzylinder , Schwerlastzylinder, Dämpfungszylinder, Sonderzylinder , Differenzialzylinder , Spannzylinder, Drehzylinder , Schwenkspannzylinder, Druckübersetzer, Pneumatikzubehör, Druckuntersetzer, Tauchkolben-Druckübersetzer, Teleskopzylinder, Eilgangzylinder, Teleskopzylinder, Einschraubzylinder, Universalzylinder, Flachzylinder , Verriegelungszylinder, Gleichlaufzylinder, Verteilzylinder, Kammerzylinder, Hochdruckzylinder , Wippzylinder, Hochtemperaturzylinder, Hohlkolbenzylinder, Zugstangenzylinder, Zugzylinder, Klemmzylinder mit Klemmkopf, Zylinder aus hochfestem Stahl, Kompaktzylinder, Zylinder, Kurzhubzylinder , Zylinder , Normzylinder , Servozylinder, Teleskopzylinder, Gleichgangzylinder, Hydrozylinder, Zylinderbau, Standardzylinder, Normzylinder, Kurzhubzylinder, Kernzugeinheit, Flanschzylinder, Doppelrohrzylinder, Stanzzylinder, Rundblockzylinder, Hydraulikzylinder, Einschraubzylinder, Drehantrieb, Spannelemente, Sonderzylinder, Zylindervorschlag, Zylinderrechner, CAD-Daten, Produktübersicht, Blockzylinder, Schiebereinheit, Standardzylinder, Standardzylinder UZ100, Standardzylinder HZ160, Standardzylinder HZ250 / HZH250, Normzylinder, Normzylinder DHZ160 - DIN/ISO 6020/1, Normzylinder DHZ250 - ISO6022 / DIN 24333, Kurzhubzylinder, Kurzhubzylinder KHZ, Würfelkurzhubzylinder WKHZ, Kernzugeinheit, Flanschzylinder, Doppelrohrzylinder, Stanzzylinder, Rundblockzylinder, Hydraulikzylinder mit äußerer Führung, Einschraubzylinder, Drehantrieb, Spannelemente, Schwenkspanner SZ, Einschraub Schwenkspanner ESZ, Blockzylinder mit Keilspannelement BZK, Sonderzylinder, Zubehör, Zubehör für Blockzylinder, Zubehör für Normzylinder, Zubehör für Schwenkzylinder, Gelenke, Montagewerkzeug, Schaltertester, Ahp.book 2.0 Download, Zylindervorschlag, Zylinderrechner, Pneumatikzylinder, Druckluftzylinder, Hubzylinder, Kurzhubzylinder, Differentialzylinder, Differenzialzylinder, Gleichlaufzylinder, Gleichgangzylinder, Hersteller, Herstellersuche, Lieferant, Lieferanten, Lieferantensuche, Firmen, Firma , Firmensuche, Anbieter, Anbietersuche, B2B-Suche, Werkzeugmaschinenbau, Maschinenbau, Sondermaschinenbau, Entgratwerkzeugbau, Hydroforming, Automotive , CAD-Daten, ,
Mehr...
Other Categories:
COUNTER
Related Listings:
Emil G?tti Zylinderschleifwerk
PAVARINI COMPONENTS SRL
Rothmund Firo Handels GmbH
WSW Wälzlager
BR Technik Kontor GmbH Magnetkontor
Reciprocal Linking
Link your Company Profile by copying the code and embedding there where the signet should be displayed.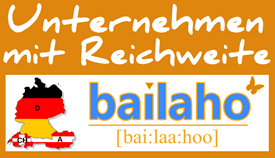 Other Information