DBS GmbH Automatisierungstechnik
Die DBS GmbH im badischen Adelsheim bietet die komplette Palette in der Automatisierungstechnik: Von der Planung der Steuerung, über die Softwareentwicklung für SPS (PC) und Visualisierung bis hin zur Fertigung bzw. den Schaltungsbau im eigenen Hause und die Inbetriebnahme durch unsere Mitarbeiter beim Kunden vor Ort.

Produkte
DBS Dosier-Controller
Dosier-Controller
PC-Dosier-Controller
Chargenarchiv PC SQL
Rezept-/Auftragssteuerung PC AVX
DBS Dosier-Controller sind für den direkten Einsatz an der Maschine oder in der Produktion konzipiert. Durch ihre robuste Konstruktion halten sie selbst harten mechanischen Beanspruchungen stand. DBS Dosier-Controller auf Basis eines Touch-Panels. Das Panel wird Vorort in ein Edelstahl-Wandgeha?use mit Schutzart min IP65 eingebaut.

Unsere erfahrenen Entwickler setzen Ihre Steuerung gemeinsam mit Ihnen indivdiuell an die Bedürfnisse des Kunden angepasst um. Bei unseren Kunden aus den Bereichen Maschinenbau, Fördertechnik, Sondermaschinen-Bau, Handling, Verfahrenstechnik oder der Wasser- und Abwassertechnik sind wir seit 1985 als zuverlässige Lieferanten von Automatisierungs-Lösungen bekannt.

Direkt-Links
Functions Menu
Keywords
DBS Dosier-Controller, Dosier-Controller, PC-Dosier-Controller, Chargenarchiv PC SQL, Rezept-/Auftragssteuerung PC AVX, Dosier-Controller DX-TP700, Dosier-Controller DX-TP1200, Dosier-Controller DX-TP1500, Dosier-Controller DX-TP1900, Touch-Front mit Bildschirmgrößen von 7" bis 19", TFT-Farb-Displays (16 Mio. Farben), Schutzart IP 65 / NEMA 4 (frontseitig), PROFINET, RS485, USB, Touch-Panels, Edelstahl-Wandgeha?use, Edelstahl, Wandgeha?use, Verwaltung der Rezepte, PC , SPS-Automatisierungssystem, Speicherung der Chargendaten, PC mit Datenbank, Datenbank, Produktionsbedingungen, Softwareanpassungen, Netzwerkstruktur, PC-System, Mehrplatzsystem , Server/Clients, Produktionslinien, Speicherung der Chargendaten, Speicherung der Auftragsdaten, Ausdruck von Listen und Berichten , Softwareapplikation , PC SQL zur Chargenarchivierung, PC RVQ die Rezeptdatenverwaltung, PC AVX , Softwareanpassungen , Visualisierung der Daten mittels einer WEB-Oberfläche auf PC, Datenexport im CSV-Format zur Weiterverarbeitung z.B. in Excel, Schnittstelle zur Weiterverarbeitung der Daten in Microsoft Access, Automatischer Ausdruck der aktuellen Chargendaten über konfigurierbares Protokoll, Datenmenge nur durch Festplattengröße begrenzt, PC SQL , PC-Programm, MYSQL-Datenbank , Dosierprozessen, SQL-PC , Tabellenform, Ethernet-Netzwerk, Modulare, Skalierbare und praxiserprobte Standard-Softwareplattform, Maßgeschneiderte, dem Fertigungsprozess angepasste Kundenlösung, Eine oder mehrere Produktionseinheiten (auch verkettet), Spätere einfache Erweiterungsmöglichkeiten , Hohe - auch zukünftige - Systemsicherheit auf Basis der "Siemens Automatisierungswelt", Anbindung an MES-/ERP-Systeme und Office-Anwendungen, Erweiterungen durch QUALITY-Archivierungssystem , Daten-Exportmodul, Online-Rechnerkopplung , PC AVX, Prozess-Management-System, Automatisierung, Herstellungsverfahren, Automatisierungslösungen , Nahrungs- und Futtermittel, Pharma , Chemie, Kunststoffverarbeitung, Kundenspezifische Automatisierung von Produktionsanlagen, Steuerungen für Sondermaschinen , Servotechnik, Bildverarbeitung, PC-basierte Automatisierungslösungen, Ethernet, Profibus, Wäge- und Dosiersysteme , PC-Software Rezeptdaten-Verwaltung, PC-Software Chargendaten-Archiv PC SQL, PC-Software Auftragssteuerung, Prozessvisualisierungen auf PC (z. B. WinCC), Wassertechnik, Pumpwerke, Hochbehälter, Druckerhöhung, Abwassertechnik, Kläranlagen, Regenüberlauf- und Rückhaltebecken, Hebewerke, Flockungsmittel-Dosierung, Fernwirktechnik, SPS-Programmierung , SPS-Programmierung Simatic S7, SPS-Programmierung Bosch, SPS-Programmierung AEG, SPS-Programmierung Allen Bradley, SPS-Programmierung Telemecanique, CAD Engineering in EPLAN, Hauseigener Schaltschrankbau , Montagen , Inbetriebnahmen, DBS GmbH Automatisierungstechnik, 74740 Adelsheim, Baden-Württemberg, Firma, Firmensuche, Anbieter, Firmen, Anbietersuche, B2B, ,
Mehr...
Reciprocal Linking
Link your Company Profile by copying the code and embedding there where the signet should be displayed.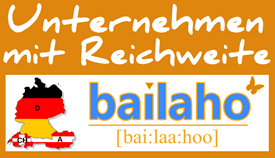 Other Information