Samuel Werder AG
Werder Feinwerktechnik - CNC machining and production
- Precision for you.
For 6 decades Werder Precision Engineering has stood for precision, high productivity levels, flexibility and reliability. Factors which add up to one thing for our customers: a high degree of safety.
This is based firstly on ultra modern and flexible production planning and process control and, secondly, on a highly skilled team of precision and poly technicians and toolmakers with many years of expertise who get the best out of the 70 CNC machines for you. Finished pieces are then checked with six CNC measuring machines in a climate-controlled measuring chamber. There can be no compromises when it comes to safety.
Planning and production are coordinated by the experienced staff in our technical office assisted by administrative staff and poly technician apprentices.
Custom-made products - Precisely for you
As a general contractor, Werder Precision Engineering processes your orders from start to finish: from material procurement to production to delivery. On request this can also include finishing, laser engraving, assembly, packaging and delivery of partial quantities and safe and secure storage.
Our wide-ranging production programme can handle both short runs and series of up to 100,000 pieces. With our 70 CNC milling and turning machines we process aluminium, steel, titanium, silver, brass, bronze nickel silver, magnesium and plastics for you. The parts are finished - tempered, nickel-plated, chrome-plated, anodised, gold-plated, lacquered or laser engraved - according to your specifications - as a one-stop service.
The parts are manufactured precisely according to your drawings and specifications. We shall also be happy to assist you with the development of sophisticated pieces to determine the optimal and most cost-effective production technology.
We look forward to each new challenge to live up to our motto 'Precisely for You' rapidly and safely.







Functions Menu
Keywords
Nc machining, CNC processing, CNC Production, Cnc milling, Cnc turning, CNC machining, CNC milling, CNC turning, Drill, Machining, Machining, CNC turned parts, CNC Milling, CNC processing, Laser marking, Laser marking, Assembly production, Assembly, Mechanical machining, Cnc, Decolletage, Cnc milling, Décolletage, Turn cnc, Lasergravur, Drehteile, Threading, Laser engraving, Wire cutting, Laser inscription, CNC processing, Manufacturing engineering, CNC Production, Centerless grind, Laser engraving, Laser label, Feinwerktechnik, Production, Long turn, Milling work, Hard turning, Complete machining, Rotating part, Threading, Decolltage, Thread drill, 5 axis machining, 5-axis machining, Plastic milling, Milling aluminum, Engrave laser, Metal sawing, Drill metal, Metal milling, Laser lettering, Mill aluminum, Metal engraving, 5-axis milling, Centerless, Engrave metal, Decolletage parts, Drill aluminum, Turn around, Turn hard, Erode wire, Cut wire, Laser Marker, Laser engraver, Laser inscription, Milling and drilling, Micro mill, Milling plastics, Milling stainless steel, Cnc milling alu, Milling alucnc, Milling titanium, Cnc milling plastic, Precision milled, Milling pvc, Milling copper, Milling plastic, Milling teflon, Saw titanium, Engrave plastic, Laser engraving plastic, Engrave plastic, Engrave alu, Metal engraving, Label plastic, Lettering metal, Stainless steel engraving, Label stainless steel, Aluminum engraving, Engrave stainless steel, Labeling plastic, Stainless steel laser engraving, Label steel, Lasergravurpvc, Engrave magnesium, Engrave aluminum, Engravings on stainless steel, Label alu, Laser engraving metal, Laser engraving aluminum, Laser engraving plastic, Engrave steel, Plastic laser inscription, Laser engraving metal, Label aluminum, Label metal, Label plastic, Brass engraving, Stainless steel lettering, Silver engraving, Stainless steel laser inscription, Engrave silver, Laser-marked plastic, Laser engraving stainless steel, Laser engraving stainless steel, Engrave brass, Engrave copper, Lasergravur aluminum, Laser engraving metal, Wire cut, Wire eroding aluminum, Drill cnc, Drill steel, Drill copper, Drill stainless steel, Drill iron, Drilling alu, Drill plastic, Drill plastic, Drill brass, Drill titanium, Rub metal, Milling steel, Mill aluminum, Cutter for aluminum, Milling brass, Pom mill, Milling aluminumcnc, Magnesium milling, Saw aluminum profiles, Sawing aluminum profile, Sawing alu, Saw metal, Sawing metal, Turn titan, Turn pom, Turn alu, Turn plastic, Turning plastics, Turn stainless steel, Turn metal, Turn copper, Diamond cutting, Non-circular turning, Form turning, Polygon turning, Threading stainless steel, Threading aluminum, Turn steel, Turn ptfe, Turn teflon, Turn aluminum, Turn brass, Bar turning, Turn polygon, Turn round, Flat grind, Vibratory grinding, Hone, Barrel finishing, Laser label, Drill cnc, Rub, Module-assembly, Precision sawing, Label laser, Drill threads, Assemblies assembly, Assemblies montage, ,
Mehr...
Other Categories:
COUNTER
Related Listings:
BLECHTECH AG
HSieben Maschinentechnik GmbH
GISSLERprecision GmbH & Co. KG
DIAMETAL GROUP
Alu Menziken Extrusion AG
Reciprocal Linking
Link your Company Profile by copying the code and embedding there where the signet should be displayed.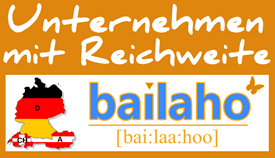 Other Information