DIAMETAL GROUP
DIAMETAL AG/SA was founded in Biel, Switzerland, in 1936. Right from the beginning the com-pany has specialised in the production and development of carbide tools, wear parts and watch components made from highly resistant materials, and diamond and CBN grinding tools.

Abrasifs
Diamond and cubic boron nitride (CBN) are considered to be the hardest known grinding materials and are therefore often referred to as "super-abrasives". For this reason they are suitable for machining materials which are difficult or even impossible to grind with conventional abrasives such as silicon carbide or corundum. Diamond and CBN have the same crystal structure, with diamond consisting of pure carbon, whilst CBN is made up of the elements boron and nitrogen.
Swiss Cutting Tool
DIAMETAL Swiss Cutting Tool offer complete machining competence in gears Hobbing, Turning, cutting and roller Burnishing for more than 70 years. Not only are we able to provide optimal solutions for manufacturing high quality work pieces, we also never cease to innovate and satisfy our customers' needs with exceptional services.
Wear Parts
For years, the name Diametal has stood for customer-specific production of wear parts made of carbide and ceramics. We offer contract work such as coordinate grinding, profile grinding, Double side face grinding, honing, polishing. Our program includes a large variety of product such as stripping knives, circular knives, measuring instruments, injection moulding tool components, Bushing and Components for rotors.
Direkt-Links
Functions Menu
Keywords
Abrasifs , Swiss Cutting Tool , Wear Parts, Diamond, Cubic boron nitride (CBN), Super-abrasives, Silicon carbide, Silicon corundum, Crystal structure, Elements boron, Elements nitrogen, Resin bonds, Metal bonds, Metal-vitrified bonds, Vitrified bonds, Electroplated, Sintered, Planetary kinematics, Watchmaking, Medical, Aerospace, Dental, Connection technology, Micromechanics, Automotive, Machining, General mechanics, Hobbing, Turning, Cutting, Roller, Fine- pitch hob cutter for epicyclic gears, Setting hob, Hob cutter for frontal gear cutting, Tooth profile cutter, Multi-position hob, Face gear,, Burnishing, Watchmaking parts, Micromechanical parts, Carbide burnishing wheels, Turning tools, TURNDEC, TOPDEC, DIADEC, FOURCUT, Inserts ISO PCD, Inserts ISO, Solid carbide boring bar, Turning tools for automatic lathes, Special manufactured tool, Drill, Helicoidal drill, Center drill, Step drill, Pilot drill, Profile drill, Flat drill, Gun drill, Micro drill, End mill, Cylindrical end mill, Ball nose, Profile end mill, Conical end mill, T-slot cutters, Engraving mills, Chip breaker end mill, Logarithmic profile end mill, Progressive Helix end mill, Micro end mill, Torx end mill, Thread mill cutter, Reamer, Shape reamer, Tap, Watchmaking, Medical, Aerospace, Dental, Connection technology, Micromechanics, Automotive, Machining, General mechanics, ,
Mehr...
Other Categories:
COUNTER
Related Listings:
Samuel Werder AG
BERGER technologie GmbH
Dittmann Werkzeug GmbH
Ingo Stengel Stahlbau GmbH
Osttiroler Getreidem?hlen Heidemarie Green e.U.
Reciprocal Linking
Link your Company Profile by copying the code and embedding there where the signet should be displayed.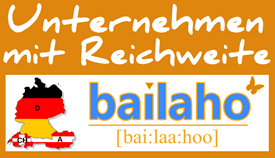 Other Information