Rohbimax AG
Rohbimax AG brings more than 50 years of experience in precision sawing and is known world-wide for its innovative solutions. We create systems which are custom-made to meet our customers' requirements. The quality solutions are "Made in Switzerland". Production increases and cost-savings are assured by our flexible, long-lived systems, precision to 0.02 mm and short cycle times.

SAWING MACHINES
If you're searching for high-quality sawing machines with which you can create precise sawing results, then Rohbimax AG in Schwarzenbach is the absolutely right address. Our Swiss quality is appreciated well beyond our borders, in the USA, in China, India, Sweden and many other countries in Europe, including Germany, France, Italy and Austria, where we have many satisfied customers. In addition to our own precision circular saws – our RKA series – we also offer KTC F and NF automated sawing machines.
PRECISION CIRCULAR SAW: RKA
METAL CIRCULAR SAWS
ACCESSORIES
ROLLER CONVEYORS
BAR FEEDER
REMOVAL DEVICE
SHAVINGS REMOVAL
BELT FILTER
HIGH SPEED SPINDLE
AUTO BAR FEEDERS

SERVICES
Rohbimax AG is not only your contact for precision circular saw machines and accessories for automation. It also supports you in other areas. For example, we offer sawing tests to show you how fast and precisely our machines work. We can perform sawing work on your behalf, so that you can fully use your in-house capacities for on-going projects.
SAW TESTS
HSS CIRCULAR SAWBLADES
CONTRACT SAWMILL
SOLID CARBIDE
CARBIDE-TIPPED DISPOSABLE CIRCULAR SAWBLADES

AREAS OF APPLICATION
Our Rohbimax machines are used wherever precise sawing is needed. Thus, the scope of our automated sawing machines is broad-based. We offer an assortment which meets our customers' individual needs for fast and precise sawing. The quality of our machines is known world-wide, from the US to China, Sweden and all of Europe. Take a look at the various industries to see all the different places where our automated machines are used.
AUTOMOBILE INDUSTRY
AIRCRAFT INDUSTRY
FURNITURE
ELECTRICAL INDUSTRY
BICYCLE INDUSTRY
HOUSEHOLD APPLIANCES
WRITING INSTRUMENTS
CONSTRUCTION
ELECTRONICS INDUSTRY
MEDICAL AND DENTAL INDUSTRIES
JEWELLERY INDUSTRY
STEELWORKS
FURTHER APPLICATION AREAS
Direkt-Links
Functions Menu
Keywords
Sawing Machines, Precision Circular Saw, Metal Circular Saw, Accessories, Roller conveyors, Bar feeder, Removal device, Shavings removal, Belt filter, High speed spindle, Auto bar feeders, Saw test, HSS circular sawblades, Contract sawmill, Solid carbide, Carbide-tipped disposable circular sawblades, KTC Machine, Automobile industry, Aircraft industry, Furniiture, Electrical industry, Bicycle industry, Household appliances, Writing instruments, Construction, Electronics industry, Medical, Jewelry industry, Steelworks, RKA models, RKA precision circular saw models, Steel, Titanium, Stainless steel, Non-ferrous metals such as copper, Non-ferrous metals like brass, Non-ferrous metals such as aluminum, Non-ferrous metals such as precious metals, Silver, Gold, External geometries in multiple voltage, Pneumatically with cylinder, AC servo motor, Servomotor, Circular saw blade, HSS saw blades, Solid carbide saw blades, Proportional valve, Ballscrew, Sawblade, Minimum quantity lubrication system, Supply lines of gas, Supply lines of oil, Supply lines of accessories, Carbon, Molybdenum, Tungsten, Chrome, Vanadium, Cobalt, Profiles for pneumatic cylinders, Piston rods, Hydraulic, Hydraulic lines, Piston rods, Vehicle components, Profiles, Air conditioning, Fuel lines, Gas cooler, Plane, Aerodynamics, Small parts, Fuel pipes, Turbo wings, Injectors, Castles, Hinges, Rohr-Systeme for furniture, Hospital beds, Wheelchairs, Curtain rails, Closet rods, Carbide-tipped sawblades, Piston rods, Threaded rods, Screws, Fittings, Capillary tubes, Cylinders, Hinge parts for windows, Hinge parts for doors, ,
Mehr...
Other Categories:
COUNTER
Related Listings:
Dittmann Werkzeug GmbH
Alu Menziken Extrusion AG
Rexam Beverage Can Enzesfeld GmbH
Samuel Werder AG
Kogler Alois GmbH Altmetallhandel
Reciprocal Linking
Link your Company Profile by copying the code and embedding there where the signet should be displayed.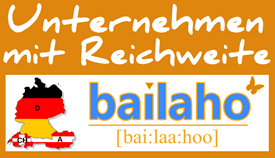 Other Information