Dittmann Werkzeug GmbH
Dittmann Werkzeug GmbH [dittmann:tools] is a globally operating trading company that focuses on steel distributors as well as steelwork contractors. As supplier of high-quality tools and consumables for the steel- and metal-processing industry, dittmann:tools supports all usual mechanical cutting processes such as drilling, sawing, punching and thermal cutting on a reliable and sustainable basis.
With its comprehensive, market-orientated tool assortment dittmann:tools offers productive solutions for modern steel- and metal construction sites.
The core business is supplemented by a selected range of additional services and products (mainly in machining technology).
In case you do not even find what you are looking for, we are glad to receive your inquiry!
Functions Menu
Keywords
Inner coolant drills, Carbide drills, Cooling liquid, Circular saw blades, Metal band saw blades, Punches and Dies, Plasma cutting technology, Flame cutting technology, Carbide indexable inserts, Drills, coolant channel type, Hard metal drills, Hard metal machining tools, Punching tools, Tools for metal construction, Wearing parts for plasma cutting equipment, ,
Mehr...
Other Categories:
COUNTER
Related Listings:
Kempf GmbH Special Tools in Precision
mfk tech Werkzeugbau- u Fertigungstechnik GmbH
Kurt Steiger Werkzeugmaschinen GmbH
BRANDT GmbH
DI Herzmaier Produktions- und Werkzeugtechnik GmbH
Reciprocal Linking
Link your Company Profile by copying the code and embedding there where the signet should be displayed.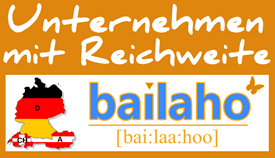 Other Information