Lueg-Stanztechnik e.K.
WE ARE AT YOUR SERVICE
Since 1966 we are your reliable partner for the manufacturing of stamped parts made of special alloys, stainless steel, nonferrous metals and steel. We set great importance on quality, sustainability and flexibility.
We guarantee short lead times with our stock of prime material (sheets and coils) and finished parts. Small batches, large batches, prototypes – our team fulfills your desires quick and flexible
DIVERSITY AT ITS BEST
Are you searching for a competent partner for the production of stamping parts – e.g. washers –according to DIN / ISO standards?
Lueg-Stanztechnik is your specialist for special material grades. We handle in our own stamping shop among others stainless steels (also 200HV), steel, nonferrous metals and special alloys. We are particularly specialized in the processing of heat resistant and corrosion resistant steels, stainless steel, aluminium, copper, brass, bronze and titanium.
We complete our portfolio with various surface finishes like nickel plating, galvanizing, chromium coating, nitrocarburizing, electro-polishing and many more. Lueg-Stanztechnik provides your stamping parts with high grade surface finishing to your requirements.
Stainless Steel 140 HV and 200HV
Duplex Steel / Super Duplex
High-alloyed Stainless Steel
Nickel Alloys – Super Corrosion Resistant Nickel Alloys
Heat Resistant Alloys
Quenched and Tempered Steels / High Temperature Steels
Nonferrous Metals
Steel
Surface Finishing
Hardening / Stainless Steel Hardening
We have in our broad spectrum of products washers with material embossings, round blanks, locking plates, parts with female srew threads, and parts with threads for metal applications. Our portfolio of products also includes mudguard washers, DIN/ ISO washers (also with outer chamfer), parts made of special materials, spring clips, custom shapes and much more. Of course we can manufacture according to customers drawings and customers samples!
We manufacture stamping parts according to customer drawings, in thicknesses from 0,1mm – 6,0mm, with different outer diameters. If required – our products can be 100% checked by our optical inspection system. Our spectrometer allows us to analyse diverse materials and therefore issue material test certifications, test reports, initi
Functions Menu
Keywords
Ring washers, Round blanks, Punching parts, Mounting elements, Ring washers, Bearing washers, Corrugated washers, Disks, Insert rings, Lock plates, Perforated disks, Ring washers, Spring rings, Tightening disks, Round blanks, Aluminium circular blanks, Metal circular blanks, Round blanks, Punching parts, Aluminium punched parts, Precision stamped metal parts, Copper stampings, Metal dancing hurry, Precision die cutter flexible parts, Precision die cutter parts, Stamped bent parts, Punching parts, Punching parts manufacturing, Mounting elements, Mounting technology, Special parts, Standard parts, Stainless steel standardised parts, Embossed parts, Stainless steel connecting elements, Connecting elements, Rondelles, Pièces estampées, Pièces de fixation, Rondes, Rondelles, Anneaux d'insertion, Anneaux de ressort, Disques, Disques d'arbres, Disques de serrage, Disques perforés, Rondelles, Tôles de sécurisation, Pièces estampées, Pièces découpées en aluminium, Pièces d'estampage fin, Pièces découpées en cuivre, Pièces métalliques découpées, Pièces cintrées pour estampage de , Pièces découpées de précision, Pièces estampées cintrées, Usinage de pièces estampées, Pièces de fixation, Technique de fixation, Pièces spéciales, Pièces normées, Pièces normalisées en acier spécial, Pièces estampées, Eléments de raccordement, Rondes, Tôle ronde en aluminium, Flans en métal, Rondes, ,
Mehr...
Other Categories:
COUNTER
Related Listings:
Auel Verbindungstechnik GmbH
BENNINGER GUSS AG
Texpart Handels AG
B?HLER-UDDEHOLM Precision Strip GmbH & Co KG
Precipart SA
Reciprocal Linking
Link your Company Profile by copying the code and embedding there where the signet should be displayed.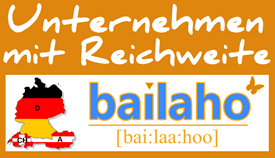 Other Information