Laubscher Präzision AG
As a manufacturer of precision turned parts at the highest level, we are committed to excellence. We provide efficient and professional support from the earliest stages of product development all the way through final delivery. Custom precision parts are supplied complete and, upon request, ready for installation into the customer's products.
Our services are continuously adapted to the increasing requirements of our customers.
Services
Diversity - Flexibility - Know-how
Laubscher Precision is a worldwide acknowledged supplier of precision turned parts. Our international clientele from most diverse markets benefit from our industry-leading know-how as well as from our long experience.
The Sales Department is divided into three teams with responsibility assigned by product area and language. Our technically trained staff provides efficient and professional support from the earliest stages of product development all the way through final delivery in a personal, straightforward and optimal manner.
Systematic processes, a target-oriented approach combined with diverse production methods guarantee that we are – today and in future – able to meet the needs and expectations of our customers.

Manufacturing Processes and Component Assemblies
The diversity of the manufacturing processes we use enables us to meet our customers' requirements quickly and efficiently.
The chip-removing manufacturing processes we use the most are: Turning, diamond hard turning, milling, drilling, reaming, cylindrical grinding, honing, polishing, tumbling, blasting and other deburring operations.
In addition, we offer additional processes to enlarge the components' features: Thread rolling, inside and outside burnishing, calibrating, and various heat and surface treatments.
Component assemblies: Component assemblies of small to large sized lots including ensuing functional testing are performed on the premises.

Heat and Surface Treatments
Surface Treatments
We offer you a variety of surface treatments. Miniature parts with a diameter of some tenths of millimeters are manually treated.
Please contact us for further information on RoHS compliant or Cr6-free surface layers.
Our specialists will be glad to give you competent information on:
Galvanic plating processes

Chemical plating processes


nickel plating with metallic sheen
sulfamate nickel plating
copper plating
zinc including passivate plating (lead-free)
chrome plating (ornamental)
silver plating
brass plating
electrolytic polishing of stainless steel

electroless nickel plating
stainless steel and aluminum passivate
black oxide or blackening
chemical deburring
chromate
zinc phosphate coating
deplating
surface cleaning
derusting and pickling

Heat Treatments
We offer a large number of different heat treatments for stainless steels, steels and non-ferrous metals. The treatments are performed under controlled atmosphere in order to avoid or minimize discolorations or oxidations.
Heat treatment processes


hardening
annealing
precipitation hardening
tempering
hardening and tempering
The high demands concerning the purity of precision turned parts require an utmost careful cleaning. Our state-of-the-art cleaning systems are designed for immersion rinsing, steam and ultrasound cleaning procedures. Drives for rotary and pivoting movements, vacuum systems, freely programmable controls and other installations in combination with suitable part carriers enable us to meet the high requirements and quality standards of our customers. All our installations are equipped with safety devices which comply with the stringent safety regulations.
We offer a wide range of packing possibilities that are individually aligned with the customers' needs. Our packaging types are bulk, individual blister packaging, special plastic bags filled under inert gas and protected against corrosion, and many other customized packaging methods.
Our sales team will be glad to advise you regarding all the various packing possibilities.
Special attention is given to the packing of medical parts. For that purpose we dispose of specially protected work areas. The employees wear protection clothing for hands, hair and body in order to avoid contamination of the parts with extraneous materials during the packing process.
Storage of Raw Material and Logistics
Thanks to a wide range of logistics capabilities, our customers benefit from the optimum value.
Examples of services:
When placing a blanket order, the customer receives the cost benefits from economies of large volumes and
the short delivery times for small or larger partial quantities
The Kanban scheduling system ensures savings in logistics and storage and is available on request
Our high quality standard allows ship-to-stock that minimizes the customer's inspection costs
We have been added to the list of Known Consignors issued by the Federal Office of Civil Aviation

Direkt-Links
Functions Menu
Keywords
Galvanic plating processes , Chemical plating processes, Nickel plating with metallic sheen, Sulfamate nickel plating, Copper plating, Zinc including passivate plating (lead-free), Chrome plating (ornamental), Silver plating, Brass plating, Electrolytic polishing of stainless steel, Electroless nickel plating, Stainless steel and aluminum passivate, Black oxide or blackening, Chemical deburring, Chromate, Zinc phosphate coating, Deplating, Surface cleaning, Derusting and pickling, Heat treatment processes, Hardening, Annealing, Precipitation hardening, Tempering, Hardening and tempering, Infrastructure, Production Machines, Secondary Operations, Surface Treatments, Heat Treatments, Tool Making, Maintenance, Building Services, Storage of Raw Material, Medical Technology, Watch Industry, Building Services Engineering, General Industrial, Consumer Products , Electronic Components, Automotive Industry, Gallery of parts, Diversity, Flexibility, Know-how, Manufacturing Processes, Assemblies, Heat Treatments, Surface Treatments, Cleaning, Packing, Storage , Logistics, ,
Mehr...
Other Categories:
COUNTER
Related Listings:
Aalberts Surface Treatment GmbH
Alunni SA
BLECHTECH AG
Happy Plating GmbH
Samuel Werder AG
Reciprocal Linking
Link your Company Profile by copying the code and embedding there where the signet should be displayed.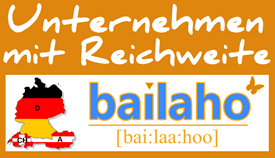 Other Information