KUK Electronic AG
KUK Electronic AG is a leading manufacturer of coils and electronics. Founded in Appenzell in 1990, KUK currently employs around 550 people at three locations in Switzerland, China and Slovakia. Our speciality is customised products in small and large-scale production runs.
We wind more than 200 million coils a year, assemble well over 1 million printed circuit boards and mount around 250,000 modules for our customers all over the world. Thanks to our in-house development department and integrated machine and tool making, we are able to realise our products from prototype to series production at globally competitive prices. We offer bespoke solutions with reliable technology, high precision and optimised costs.
MARKETS
AUTOMOTIVE - HIGH-PRECISION COILS AND COMPLETE MAGNETIC VALVE UNITS FOR THE AUTOMOTIVE INDUSTRY
We have been a reliable partner to automotive industry suppliers for years – certified in accordance with ISO 16949. KUK winds coils for stepper motors and makes complete solenoid valve units – including electronics and overmoulding with standard plug connectors. The high standards in the automotive sector have contributed to steady progress at KUK.
Production is process-related and documented online, ensuring consistent, verifiable quality. KUK supports and assists customers throughout the entire process, from engineering to efficiently manufactured, cost-effective and high-quality series products that reach the customer on-schedule. Depending on the production volume, we manufacture these products with customised tools and equipment or on fully automated plants at the location best suited to the product and the planned volume.
INDUSTRY - CUSTOMISED WINDING GOODS AND COMPONENTS FOR OUR DEMANDING INDUSTRY CUSTOMERS
KUK offers bespoke winding goods and components for diverse customer fields in the industrial sector. The portfolio ranges from coils in drive technology to electronic components for building automation. From the product idea to large-scale production, KUK is the partner you need for industrialisation of products, global sourcing and production. Large-scale production is based on customised automation solutions, which we develop ourselves in-house. Thanks to planning and quality tools implemented group-wide, KUK produces diverse batch sizes flexibly with consistent quality. KUK offers various logistics solutions, supplying its customers directly from all sites worldwide for the best availability.
MEDICINE & SENSOR - MINIATURISED COILS AND ELECTRONICS CUSTOMISED FOR MEDICINE AND SENSORS
KUK is a technology partner for miniaturised coils and electronics in the medical and sensor systems field. Production is automated on in-house winding plants, which are monitored by specially trained employees. Our manufacturing expertise includes plants for direct winding of metal cores and processing fine wires from 12 um, which are many times thinner than a human hair. KUK's core skills also include assembling and connection technology, particularly in this precision field. The aim is to generate added value for our customers every time – whether in terms of quality, price or time. The products are manufactured at all sites using the same materials, based on the same documentation instructions and in accordance with the highest quality standards.
PRODUCTS
- Transformers, Chokes, Transmitters
- Windings on Customer-specific Bobbins
- Windings on Customer-specific Bobbins (Automotive)
- Windings on Toroidal Cores
- Windings Directly on Magnetic Cores
- Air Core Coils
- Air Core Coils (Miniature)
- Varnishing
- Sealing
- Insert Molding
- SMD / THT Assembly
- Assembly
KUK does not make own-brand products, but manufactures for customers who prefer to outsource their production to a specialist. This enables KUK to concentrate on its core competences. The firm's expertise is being expanded all the time, and investments are made on an on-going and target-oriented basis.
The manufactured products are customer-specific, simple to complex, individual parts to large-scale series of several hundred thousand. KUK focuses on customer expectations regarding function, quality and price. Quantities and options are discussed and calculated. The KUK specialists are familiar with a range of solutions, helping the firm to meet customer expectations.
KUK is prepared to undertake and monitor new developments. For KUK, each customer and each product is unique, but thanks to years of experience, KUK is the ideal partner to guide customers to the series product. The aim is a product that meets customer's expectations. KUK is able to call on years of experience in modifying systems and equipment to this end.
The quality management system is applied to all processes. All divisions are managed centrally, and controls and procedures for products are clearly described. Production operates on a largely paper-free basis. The processes are described on the intranet, and specifications are stored electronically. KUK guarantees the traceability of all processes and products used. This includes the tracing of individual components on request.
Wir stellen aus
Functions Menu
Keywords
Transformers, Chokes, Transmitters, Windings, Bobbins, Windings on Customer-specific Bobbins, Windings on Customer-specific Bobbins Automotive, Windings on Toroidal Cores, Windings Directly on Magnetic Cores, Magnetic Cores, Air Core Coils, Air Core Coils Miniature, Coils, Varnishing, Sealing, Insert Molding, SMD Assembly, THT Assembly, Assembly, KUK Electronic AG, KUK Electronic, KUK AG, Electronic AG, Electronic , Tool design, ISO/TS 16949:2009, ISO 9001:2015, ISO 14001:2015, ISO 9001:2015 SK, ISO 14001:2015 SK, OHSAS 18001:2007 SK, ISO 9001:2008 CN, ,
Mehr...
Other Categories:
COUNTER
Related Listings:
K?ffer Elektro-Technik AG
Mariacher GesmbH
Stranzl KG
Ing. Witke Gesellschaft m.b.H.
EMES Kabelbaum Konfektions GmbH
Reciprocal Linking
Link your Company Profile by copying the code and embedding there where the signet should be displayed.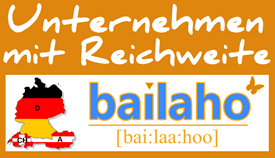 Other Information