KNEETEK
For many years KNEETEK® has specialized in developing high quality protection systems for knees, that make working in a kneeling position even more comfortable, safer and effective. Ideas and wishes for an ideal kneepad have been directly integrated into product development by incorporating craftsmen and people from relevant industries and trades. Innovate engineering, experimental use oft he most modern materials and extensive tests in practical operations have led tot he best possible outcome. The result: kneepads that have been well thought through, perform well and in practice, conform tot he highest requirements of functionality, comfort and safety. Benefit from our years of experience and comprehensive expertise through a huge range of consulting and services.
KNEETEK® – the intelligent way of protecting your knees
Best absorption characteristics, high level of resistance and reliability, even under extreme conditions. An absolute 'must' for all health-conscious professionals and sophisticated craftsmen.
BASICLINE
PROFILINE
SAFETEK
Kneecushions for working trousers with high absorption characteristics and the ability to retain their shape, developed according to strict requirements of DIN EN 14404.
The easy alternative to take away. The perfect ones for on the go, with high absorption characteristics.
Effective relief fort he whole back. A 'must have' for all professions that involve straining the back.
BR 108 in different sizes
Functions Menu
Keywords
Knieschutz, Knieschoner, Knipolster, Kniekissen, Kneepads, Knee cusion, Kneeling position, Kneeprotection, Kneeprotector, ,
Mehr...
Other Categories:
COUNTER
Related Listings:
Nierhaus GmbH
Swiss Steel AG
DIAMETAL GROUP
Reciprocal Linking
Link your Company Profile by copying the code and embedding there where the signet should be displayed.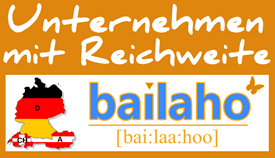 Other Information