KNEETEK
Protect more effectively, work more comfortably, live healthier!

KNEETEK has specialized in developing high quality protection systems for knees, that make working in a kneeling position even more comfortable, safer and effective.

We are proud to be one of the first European companies to offer you knee pads that are certified according to EN 14404.

You too can profit from KNEETEK's Intelligent Knee Protection!
KNEETEK produces and sells complex knee protection systems that suit every demanding and professional user! We present a unique and competent assortment of products to you, from high-grade professional quality to outstanding premium products.
Production of 'PRIVATE LABELS' and special orders are no problem for our knee protection experts. Make use of our knowledge and talk to us!

Kneepads
Knee Cushions
Beck Support Belt
Functions Menu
Keywords
Knieschutz, Knieschoner, Knipolster, Kniekissen, Kneepads, Knee cusion, Kneeling position, Kneeprotection, Kneeprotector, ,
Mehr...
Other Categories:
COUNTER
Related Listings:
Nierhaus GmbH
Reciprocal Linking
Link your Company Profile by copying the code and embedding there where the signet should be displayed.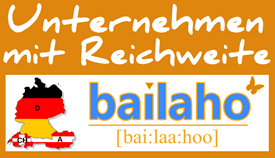 Other Information