Nierhaus GmbH
Welcome to Nierhaus
Our traditional business was founded in 1932 in the Ruhrgebiet in Germany and was one of the first companies to develop and manufacture knee-protectors.

As a responsible distributor of professional knee-protection in mining applications, we helped to develop the Mining Standard DIN 23311 in cooperation with the Standard Committee Mining in 1953. Accordingly, optimal protection for the user as well the high quality standard for knee-protectors were set in stone for us.

Naturally the requirements of the new European standard DIN EN 14404 from the year 2005 have been accounted for, while preserving the old quality standards.

With the registered trademark WohltatTM, our products still stand for high quality and robust knee-protectors for a spectrum of different users, which has grown wider over the decades. They provide effective and durable protection for the knees in all types of kneeling work.

What began with the production of knee-protectors for mining applications, today represents a business which develops and produces knee-protectors for protection and safety in all manual labour.
Questions, SPECIAL
requests or suggestions? We welcome personal contact, so please call us, send a Mail or fill out our Contact Form.
Professional kneeprotectors for the building - and trade range
Professional kneeprotectors for the industry
Functions Menu
Keywords
Knee protection, Knee pads, Knee pad, Hassock, Back support belt, Kneepads work, Knee pads tile laying, Kneepads roofers, Knee pads screed, Knee pads for the construction, Knee-shoe mining, Kneepads floor layer, Knee protection, Knee pads, Kneepads mining, Knee pads-Fleisenleger, Knee pads-floor layer, Knee pads-floor layers, Leg Wrap, Box saver, Neoprene saver, Neoprene knee pads, Ultra, Allround, Good deed, Nierhaus, Manufacturer kneepads, Knee pad-work pants, Kneepad for work pants, Knee pads, Hassock, Knee-pad with apron, Knee pads with apron, DIN 23311, Mining standard, European standard for knee protection, European standard for knee protectors, Working in a kneeling position, EN 14404, DIN EN 14404, Kneepads, Knee cusion, Kneeling position, European norm for kneepads, Kneepads- mining, Kneepads- minors, Kneeprotection, Kneeprotector, ,
Mehr...
Other Categories:
COUNTER
Related Listings:
KNEETEK
REX Articoli Tecnici SA
Tiba Produktions- u. Vertriebsges.mbH
Marktl Arbeitsschutzartikel GesmbH & Co KG
Lampl & Schreiber GmbH
Reciprocal Linking
Link your Company Profile by copying the code and embedding there where the signet should be displayed.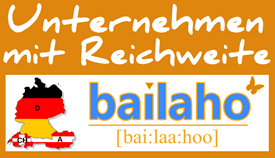 Other Information