GSD Wärmetechnik GmbH
Our company has been active since 1955 in thermotechnical apparatus engineering (eg tube bundles, heat exchangers and steam generators). In the years 1955 to 1981 we were the company Gustav Schäfer department apparatus engineering. After conversion into a limited liability company, our company name is GSD Wärmetechnik GmbH.
In the field of heat transfer by means of heat exchangers made of stainless steel or steel, steam generators or pure steam generators as well as tube bundles for your applications, we are certainly your competent partner. Depending on the application, the heat exchangers are used as countercurrent apparatus, for condensation or in steam generation. Our motto is:
Special requirements demand individual solutions - both in the design and in the engineering connection of the task with the physical and geometrical conditions.
That is why we at GSD Wärmetechnik always keep an eye on the requirements and wishes of our customers and offer sophisticated and optimal solutions in the areas of steam generation, tube bundle heat exchangers and steam technology in general.

The calculation and design of all GSD products is carried out in-house. This ensures engineering and thermodynamic optimization according to customer requirements in all cases. As a heat exchanger manufacturer, we offer a wide variety of heat exchanger designs.
Products:
Tube bundle heat exchanger
Straight tube heat exchanger (horizontal / vertical)
Stainless steel heat exchanger for special cases (floating head heat exchanger)
Steam generator or steam converter for technical applications
Clean steam generator for sterilization or steam converter
Safety heat exchanger
Heat exchangers for special cases
Tube bundles for installation in containers
Geradrohrbündel
Replacement tube bundle
Wir stellen aus
WTT Expo in Karlsruhe from 27.06.18-28.06.18
Functions Menu
Keywords
Heat exchangers, Heat exchangers, U-tube type heat exchanger, Straight tube heat exchanger (horizontal type), Straight tube heat exchanger (vertical type), Special heat exchangers, Steam generator, Dampfumformer, Clean steam generator, Safety heat exchanger, Tube bundles for containers, Replacement tube bundle, Falling film evaporator, ,
Mehr...
Other Categories:
COUNTER
Related Listings:
KASAG Swiss AG
BERO Technik AG
fischer Edelstahlrohre Austria GmbH
G-Tec Mario Winter GmbH
Sulzer Pumpen Oesterreich GmbH
Reciprocal Linking
Link your Company Profile by copying the code and embedding there where the signet should be displayed.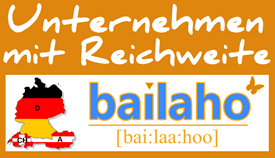 Other Information