Auel Verbindungstechnik GmbH
Welcome to auel Verbindungstechnik - your specialist in the field of connection technology
Auel Verbindungstechnik based in Südwestfalen has been supplying and servicing customers and partners for more than 35 years. auel is a valued and certified partner for well-known companies in the plastics, sheet metal and electrical industries. In addition, Auel meets the strict regulations of the automotive industry and mechanical engineering.
Purchase quantity from 100 pieces possible
auel Verbindungstechnik
Functions Menu
Keywords
Nuts, Threaded Inserts, Rivet nuts, Press nuts, Nuts, Flange, Wing nuts, Cap nuts, Cage nuts, Square nuts, Rohreinpressmuttern, Rhombus, Setzmuttern, Hex nuts, Clip nuts, Locknuts, Weld nuts, Square nuts, Screw, Rivet, Bolt, Pencils, Slices, Thread, Connecting parts, Turned, Special parts, Frästeile, Auel, Auel GmbH, Sheet metal screws, Flat-head screws, Head Screws, Screws, Locking screws, Countersunk, Chipboard screws, Wood screws, Hex bolts, Carriage bolts, Cap screws, Blind rivets, Snipe rivets, Semi-tubular rivets, Half-round rivets, Tubular rivets, Countersunk rivets, Standoffs, Pressed in threaded bolt, Connecting bolts, Einpressgewindestifte, Grooved pins, Dowel pins, Straight pins, Washers, Toothed washers, Sockets, Press-fit bushings, Appearances, Sleeves, Plates, Rails, Pieces, Rods, Auel, Auel GmbH, ,
Mehr...
Other Categories:
COUNTER
Related Listings:
GMS Bautechnik GmbH
W.A. Richter s S?hne Franz und Karl Richter GmbH
Fixmax AG
SFS unimarket AG
Gesipa BlindnietvertriebsgesmbH
Reciprocal Linking
Link your Company Profile by copying the code and embedding there where the signet should be displayed.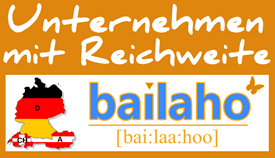 Other Information