Arno Arnold GmbH
With the awareness that mutual trust is one of the most important requirements for a partnership, we accompany our customers into a successful future. An ongoing dialogue, openness for changes and the quest for further development, leads us to realise solutions which meet market needs and do justice to economic efficiency in the long-term.
Arnold protective cover systems offer safe protection for man and machine. All our products meet the individual needs of our customers regarding design, material and flexibility. Your machine will continue to work consistently with unchanging precision. Downtimes and high costs for spare parts are avoided. ?
The products and systems designed by us have already proved themselves under extreme conditions in horizontal and vertical machining centers, grinding and milling machines, welding, cutting and gas cutting machines, lathes, lifting tables and other lifting devices, for spindles and linear guides, for wood, glass, stone and ceramic processing, robotics and automation as well as in measurement and medical technology, space technology and as design elements in the furniture and lighting industries. ??
We design and manufacture protective cover systems to meet the special operational demands of your machine. Of course we are able to take mechanical factors (statics and dynamics) and environmental influences (e.g. fluids, temperature and chemical reactions) into consideration. ?
Functions Menu
Other Categories:
COUNTER
Related Listings:
Interroll Schweiz AG
Dipl. Ing. Alexander Kubai - Technische Gummiartikel
EAS Europe B.V.
KLINGER A.W. Schultze GmbH
Gachowetz Solarflex GmbH
Reciprocal Linking
Link your Company Profile by copying the code and embedding there where the signet should be displayed.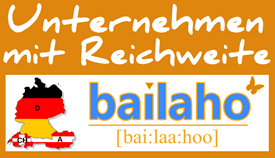 Other Information