Alu Menziken Extrusion AG
Alu Menziken – a partner that comprehends your requirements
Alu Menziken Extrusion AG is your technology partner for complex extrusion press products which fulfil the highest demands on alloy characteristics, tolerances and surfaces. With comprehensive engineering skills and customer-oriented auxiliary services, our entire workforce brings aluminium into top form.
Technology at the cutting edge
Thanks to our ability to adapt new technologies, we are always up to date with respect to process engineering. This expertise is constantly expanded and boosts our innovative capacity.
Extensive expert knowledge
Our segment specialists assist you with the realisation of your products with their extensive expert knowledge and in-depth market knowledge. We will gladly develop customised and highly economic solutions in cooperation with you.
Alu Menziken Extrusion AG operates one of the most modern aluminium extrusion lines in Europe. This guarantees you the desired flexibility and constantly high quality when extrusion-pressing high-quality and complex profiles and tubes. Precise high-performance sawing machines and the latest CNC machining centres allow economic processing of your semi-finished products. The most varied surface treatment methods preserve the value of the lightweight elements or give them an attractive and appealing appearance. Benefit from the advantages of our comprehensive services.
SERVICES
| | |
| --- | --- |
| ENGINEERING | BILLET MOULDING |
| EXTRUSION PRESS | SAWING |
| SURFACE FINISHING | CNC-MACHINING |
| LOGISTICS | RECYCLING |
Functions Menu
Keywords
Engineering, Bolt Casting, Extrusion, Saws, Surface Finishing, Cnc Machining, Logistics, Recycling, High Performance Sawing Machine, Bolt Manufacturing, Bolt, Specialties Foundry, Foundry, Metallurgy, Alloy mix, Alloy, Materials, Profiles, Manufacturing Tolerances, Surfaces, Aluminum Extrusion Lines, Aluminum, Tube, High Performance Sawing Machine, Automation, Deburring, Surface Treatment, Anodize, Anodizing, Powder Coating, To Brush, Finished Goods, Saw, Rotate, Long Components, Short Part Machining, Aluminum Profiles, Aluminum Plate Processing, Cnc, Cnc Turning, Cnc Milling, Pneumatics, Automotive, Industry & Trade, Construction, Precision Machining, Mechanical Engineering, Automation, ,
Mehr...
Other Categories:
COUNTER
Related Listings:
Samuel Werder AG
BE | Aluschmiede GmbH
BLECHTECH AG
Aalberts Surface Treatment GmbH
Rohbimax AG
Reciprocal Linking
Link your Company Profile by copying the code and embedding there where the signet should be displayed.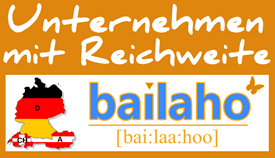 Other Information