Teelmann Handels GmbH & Co.KG
We are an internationally active trading enterprise with partner companies in Germany, Poland, the Czech Republic, Turkey and the Netherlands. On account of the diverse special fields of our partner companies, we are able to offer a wide product range. Similarly, we are also more than willing to accommodate specific individual requests.
PRODUCTS:
WELDED COMOPNENTS

LONG GOODS PALLETS
TRANSPORT RACKS
GLASS TRANSPORT RACKS
TRANSPORT RACKS FOR THE AUTOMOTIVE INDUSTRY
WAREHOUSE AND WORKPLACE SYSTEMS
OTHER WELDED COMPONENTS

HALLS UND TANKS
SHEET METAL FORMING
TURNED PARTS
AGRICULTURAL TECHNOLOGY
CAST IRON
Direkt-Links
TRANSPORT RACKS FOR THE AUTOMOTIVE INDUSTRY
WAREHOUSE AND WORKPLACE SYSTEMS
Functions Menu
Other Categories:
COUNTER
Related Listings:
Elvedi GmbH
1a-TopStore
Blechumform GmbH
BLECHTECH AG
BE | Aluschmiede GmbH
Reciprocal Linking
Link your Company Profile by copying the code and embedding there where the signet should be displayed.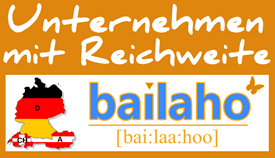 Other Information