Safran Vectronix AG
DEDICATED TO YOUR NEEDS
Safran Vectronix is a global leader in state-of-the-art optronic equipment, systems and sensors for military and civil applications. Through our extensive distribution network, we export over 99% of our products worldwide.
Headquartered in Heerbrugg, Switzerland, Safran Vectronix AG is owned by Safran Electronics & Defense and maintains one subsidiary with two branches in the US.
MEET THE NOW. DISCOVER THE NEXT.
As a reliable partner, we offer our customers the means to efficiently accomplish their missions. With innovative products and ILS packages, we strengthen our position as a leading provider of effective observation and precise location solutions.
Safran Vectronix employees are united by a unique corporate culture and commitment to customer-oriented solutions. Challenging jobs and team spirit make Safran Vectronix a highly attractive employer. We secure optimum appreciation of our shareholders' investment and are an open and dependable business partner to all other stakeholders.
OUR ROOTS
The heritage of Safran Vectronix goes back to 1921, when Wild Heerbrugg was established as a manufacturer of angle-measuring and other optical precision instruments in Heerbrugg, Switzerland, where Safran Vectronix is headquartered to this day.
PRODUCTS
MISSION
WE CREATE PASSION THROUGH OUR SOLUTIONS TO REVEAL THE HIDDEN AND LOCATE THE DYNAMIC.
For decades we have supplied our customers with the products and services needed to successfully accomplish their missions. Tomorrow's requirements will only grow, so we continually work to maximize performance in the areas that make the difference for users:
Smaller – lighter – economic (power, cost, maintenance)
Enhanced situational awareness
Performance under rapidly changing mission scenarios
Elimination of risks for the user
Intuitive design, simple to use
Field-proven reliability
Easily integrated into hierarchy systems and solutions
INTEGRATION
ULTISENSE – THE OEM SUCCESS FACTOR
We set standards when it comes to sensors of highest quality for orientation and distance measurement.
As the market leader in the fields of observation and location, we offer optronic devices, systems, and sensors for both military and civilian applications. Our reliable products are popular across the globe.
We rise to each new challenge, making continuous advancements along the way. Our business activities are clearly focused on our customers' specific needs as well as the implementation of these in a professional manner. As a result, we create customized products and solutions that are unparalleled the world over.
SWISS ROOTS. GLOBAL FOCUS.
As a global partner with roots in Switzerland, we focus on reliable, accurate and flexible premium components, particularly when it comes to integrating optical components and sensors into systems used in the defense and security sector as well as industry in general. This attitude and experience has made us well-known, even beyond the borders of Switzerland.
SERVICE
SERVICE, QUALITY AND RELATIONSHIP
We believe that the best way to service customers is with long-term relationships reaching well beyond the initial order cycle. Throughout the entire service life of a Vectronix product, our customers deserve the type of support that fits their individual situation and requirements the best.
Vectronix warrants the serviceability of your device for at least 10 years after delivery. Vectronix also offers a wide selection of service and support solutions to meet ILS requirements – from efficient factory repair service all the way to a fully equipped and trained in-country maintenance organisation.
Functions Menu
Keywords
Vectronix, Safran, Optronic equipment, Optronic systems , Optronic sensors, Mission, Laser Rangefinders, Observation Systems, Mounted Equipment, Handheld Equipment, Integration, Northfinding, Rangefinding, Target Acquisition, Optronics, JIM COMPACT, MOSKITO TI, MOSKITO, JIM LR, JIM HR, JIM SENTINEL, JIM PROTECTOR, VECTOR 21 NITE, VECTOR 21, VECTOR IV NITE, VECTOR 23, VECTOR 21 AERO, VECTOR IV, MAX360, PLRF25C, BLUETOOTH 2.0 ADAPTER, BIG35, GONIOLIGHT V-TI, GONIOLIGHT TI, GONIOLIGHT V, STERNA PLRF25C, STERNA JIM FAMILY, STERNA VECTOR FAMILY, STERNA MOSKITO, STERNA MOSKITO TI, COLD IPC, NITESPOT MR, TARSIUS18, BIG25, DMC-SX 4000, DMC-SX 5000, DMC-PICO, LRF 7047, LRF 6019, LRF 5042, LRF 5020, LRF 3042, LRF 3013, LRF 3020, ,
Mehr...
Other Categories:
COUNTER
Related Listings:
Vector Technologies SA
Vector Communication
Sensormate AG
Souvenir Linda GmbH
AMT AG
Reciprocal Linking
Link your Company Profile by copying the code and embedding there where the signet should be displayed.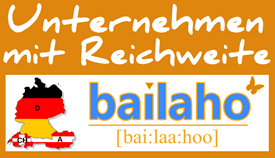 Other Information