PAVARINI COMPONENTS SRL
PAVARINI was founded in 1956 as a manufacturer of components and agricultural machinery.
During the early eighties the management decided to leave manufacturing of agricultural machinery parts and focuses exclusively on components and rod ends for hydraulic cylinders for the industrial field.
Standard Products:
ROD ENDS
BRACKETS FOR HYDRAULIC CYLINDER
SPHERICAL PLAIN BEARINGS
SPECIAL PARTS
AGRICULTURAL PARTS
PNEUMATIC COMPONENTS
Special Products:
More and more special items according to customer requirements complete the present delivery program.
The technical support of Pavarini is starting in the early stage of development up to the final production. Storage of the goods and just in time delivery is a matter of course.
Starting from November 2016 Pavarini Components S.r.l. belongs to WSW WÄLZLAGER in Germany.
Through this connection we could complete our delivery program again. The new WSW Group, with WSW and Pavarini together, is now the biggest marketer of spherical plain bearings, rod ends, bushings and brackets for hydraulic and pneumatic cylinders in Europe with international production sites as well as own production facilities in Germany and Italy. We are able to follow all customer requests with the necessary support.
Direkt-Links
Standard Products: 
Functions Menu
Keywords
ROD ENDS, BRACKETS FOR HYDRAULIC CYLINDER, SPHERICAL PLAIN BEARINGS, SPECIAL PARTS, AGRICULTURAL PARTS, PNEUMATIC COMPONENTS, ROD ENDS WITH MAINTENANCE, ROD ENDS WITH MAINTENANCE FREE, AGRICULTURAL PARTS-BALL JOINTS TERMINAL, FORKS, PINS, SEAL RINGS, SWINGING ENDS, BRACKETS FOR HYDRAULIC CYLINDERS ACCORDING TO ISO 8132-8133 AND DIN 24556, PINS FOR BRACKETS, FIXING PLATES, RINGS, FORK ENDS, TRUNNIONS, ,
Mehr...
Other Categories:
COUNTER
Related Listings:
WSW Wälzlager
BE | Aluschmiede GmbH
Blechumform GmbH
Texpart Handels AG
Lueg-Stanztechnik e.K.
Reciprocal Linking
Link your Company Profile by copying the code and embedding there where the signet should be displayed.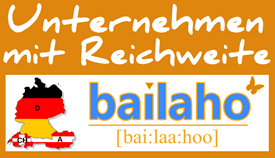 Other Information