Leuze & Co. Kunststoffbeschichtungen GmbH & Co. KG
The Leuze Company offers a broad range of products connected with the field of surface coating and the pre-treatment of the surfaces. Grit blasting, degreasing and washing, priming, varnishing or powder coating – all these from one single hand.
Together with you we can choose from our product line the right coating solution for your application which will satisfy the highest quality standards.
We apply in our company many of the current technical processes of metal surfaces coating with plastics.
COATINGS

FLUIDIZED-BED SINTERING

Coatings with polyamide and polyethylene are produced in our factory with the fluidized-bed sintering method.
The products covered by this method are single or series components, manufacturing parts, special shaped pieces.

More about » Fluidized-bed sintering

ELECTROSTATIC POWDER SPRAYING

This procedure is used in our factory for the production of HALAR-coatings (ECTFE).
These coatings stand out due to their extreme good chemical resistance in aggressive environment (acids and bases).

More about » Halar-coatings

THE MINICOAT-PROCEDURE

The Minicoat-procedure is being used in Polyamide coating ofsmall pieces in mass production.

More about » Minicoat coatings

SPRAYING

Spraying with solvent is being used in our factory for the production of FEP and PTFE coatings.

More about » PTFE coatings

FLAME SPRAYING

We produce by flame spraying corrosion protective coatings (aluminium, zinc) as well as wear resisting coatings (molybdenum, brass, ceramics). These coatings together with polyamide or PTFE coatings assure special properties o the workpieces.


More about » Flame sprying

SURFACE PREPARATION

We make in our factory all preparation works (degreasing, grit blasting, priming).

More about » Surface preparation

QUALITY

As a matter of course, quality plays a major role in all what our company is doing. This is being guaranteed by a certified system of quality management.

More about » Quality

IN-HOUSE PRODUCTION

For several years we started together with our partners to produce our own products. These are available coated as well as uncoated items.

More about » In-House production
Functions Menu
Keywords
COATINGS, Polyamide coatings, Minicoat coatings, PTFE coatings, Halar Coatings, PE coatings, PVC coatings, INDUSTRY SOLUTIONS, SERVICES, Custom production, Sandblasting Technique, Consultation, Datasheets, FLUIDIZED-BED SINTERING, ELECTROSTATIC POWDER SPRAYING, THE MINICOAT-PROCEDURE, SPRAYING, FLAME SPRAYING, SURFACE PREPARATION, QUALITY, IN-HOUSE PRODUCTION, ,
Mehr...
Other Categories:
COUNTER
Related Listings:
P+F Oberflächentechnik GmbH
Aalberts Surface Treatment GmbH
CBC Color Beschichtungscenter Ges.mbH
Scherzenlehner Harze GmbH
RT Amacher AG
Reciprocal Linking
Link your Company Profile by copying the code and embedding there where the signet should be displayed.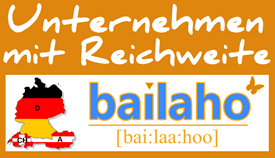 Other Information