Kummler+Matter AG Fahrleitungstechnik
For more than 100 years, the name Kummler+Matter has been synonymous with the supply of energy. With our about 600 motivated and qualified employees, we develop solutions and provide services in the areas of railway and catenary engineering, underground and aerial power transmission line construction, traffic engineering and electrical installations. From planning and engineering to installation of the equipment.
OVERHEAD CONTACT LINES
In all disciplines of railway technology, where public transport uses electric energy, we offer all-embracing one-stop shop solutions for supply and after-sales services ranging from project studies to the installation of complete systems carried out by our highly specialised teams. In terms of hardware availability we benefit from well-stocked operation centres with rail-bound special machines, tower wagons etc., as well as the appropriate range of materials and equipment.

CATENARY SYSTEMS RAILWAYS
As a pioneer in the development and construction of catenary wires for railways, tramways and trolleybuses covers Kummler+Matter the entire value chain. From the project study on their own development and manufacture of products and Systems to installation and maintenance complete systems of power supply We offer our customers comprehensive Services.
CATENARY SYSTEMS TRAM AND TROLLEY
We are the Swiss market leader in the field of overhead contact lines for trams and trolleybuses. With our services we support our customer's overhead contact lines throughout their life cycle, starting by the first project study, the supply of equipment and its installation through to service and maintenance. It is important for us to be close to the market needs and to achieve the loyalty of our customers.
CONTACT WIRE MEASUREMENT
To ensure that the final result of an overhead contact line (OCL) project matches the original planning in all respects we rely on the most modern and sophisticated measurement procedures. This refers to operations as well as to installation and safety. Besides static and dynamic measurements, data evaluation is an important issue. A highly specialised professional knowledge is needed for the interpretation of the measurement results and for the right conclusions thereof. Being a leading enterprise in planning and implementation of overhead contact lines we offer static and dynamic procedures to measure the system "rail/traction/catenary", from random tests to detailed analysis with the integration of geographic coordinates by GPS.
Functions Menu
Keywords
OVERHEAD CONTACT LINES, CATENARY SYSTEMS RAILWAYS, CATENARY SYSTEMS TRAM , CATENARY SYSTEMS TROLLEY, CONTACT WIRE MEASUREMENT, Railway technology, Vehicles, 2-way vehicles, Road vehicles, Railway engineering, Railway safety systems, Traces, Traction power supply, Rail-bound special machines, Special machines, Special tools, Rail infrastructure projects, Catenaries for trams, Catenaries for trolleybuses, Most modern methods, Catenary project, Specialized knowledge, Realization, Measurement of the rail system, Measurement of the system traction, Measurement of the system catenary, Detailed analysis, Coordinates by GPS, De-icing of overhead lines, Kummler + Matter AG Catenary technology, 8108 Dällikon, Zurich, ,
Mehr...
Other Categories:
COUNTER
Related Listings:
EAS Europe B.V.
MTM Power® Messtechnik Mellenbach GmbH
ZEISS Industrial Metrology
Rhomberg Bahntechnik GmbH
Almatec AG
Reciprocal Linking
Link your Company Profile by copying the code and embedding there where the signet should be displayed.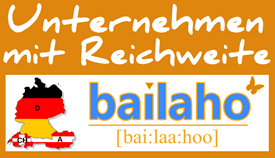 Other Information