HBS Bolzenschweiss-Systeme GmbH & Co. KG
HBS is a global leader in the innovation, development, production and marketing of quality products for the stud welding industry. High-end products and services can only be created by companies with high standards. HBS is a medium size enterprise, formed more than 40 years ago, located in the Bavarian town of Dachau, Germany. Half of our production is exported to more than 50 countries across all continents.
Our new product: the Visar 1200
The complete and innovative product line has evolved from meeting individual market needs and requirements throughout the vast areas we serve. A full range of nut and stud welding systems plus accessories augments our product range of manual units, semi-automatic systems, as well as fully automated CNC machines. Our ability to develop new products using state of the art technology is shown by multiple worldwide patents and numerous national and international industry awards.
PRODUCTS

WELDING UNITS
WELDING GUNS
ACCESSORIES
WELDING ELEMENTS
SERVICES
AUTOMATION
REPAIR & SERVICE
TRAINING
RENTAL SERVICE
Direkt-Links
1. Trade Shows
Functions Menu
Keywords
Welding Units, Welding Guns, Accessories, Welding Elements, Automotion, Repair, Service, Training, Rental service, Welding elements, Peak ignition (CD), Lifting with ceramic ring (ARC), Stroke ignition with inert gas (ARC), Short-cycle (SC), Isolation (ISO), Pad welding, Magnetic rotating arc (MARC), ACCU-TWIN, ARC 800, ARC 800 AT, CDi 1502, CDi 1502 AT, CDi 2302, CDi 3102, CDMi 2402, CDMi 3202, CPW-Serie, IT 1002, IT 1002 AT, IT 2002, IT 90, IT 90 AT, MPW-Serie, Pegasar 500 accu, Pegasar 500 accu Insulation, Visar 650, Visar 650 shielding gas version, A 16, A 16, A 22, AM 12 A, A 12 with centering tube PPR-2/SC, A 12 with ceramic leg assembly PSC-1, A 12 with gas shroud PSS-1/SC, A 12 with shielding gas leg assembly PSS-2, A 12-FL, C 06-3 with centering tube PPR-2, C 06-3 with foot ring, C 08 with centering tube PPR-2, C 08 with foot ring, CA 08 with centering tube PPR-2/CD, CA 08 with centering tube PPR-2/SC, CA 08 with foot ring, CA 08 with gas shroud PSS-1/SC, CI 03, KAH 412, KAH 412 LA, PAH-1 (centering device dia. 30 mm), PAH-1 (Tripod), CNC Welding Machine, CNC, Welding Accessories, Stud Welding Parts, Visar 1200, ,
Mehr...
Other Categories:
COUNTER
Related Listings:
Orbitalservice GmbH
Neubergers S?hne Handelsges.mbH
Polysoude Austria GmbH
TELSONIC AG
B?hler Schwei?technik Austria Ges.m.b.H.
Reciprocal Linking
Link your Company Profile by copying the code and embedding there where the signet should be displayed.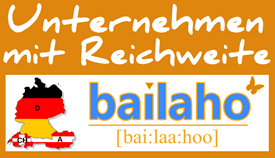 Other Information