EST Edelstahlbau Tannroda GmbH
In the sixties the foundation stone was laid for today's company in Tannroda in Thuringia.
Since then our company has been operating in system and apparatus engineering. Our long-term experience makes us a reliable and established partner for our customers. We exclusively handle high alloy and corrosion resistant steels. Our product range is complemented by the following areas:
Container and apparatus engineering
Volume measurement equipment
Industrial washing and cleaning systems
Paper restoration systems
mechanical processing of graphite materials
The development of our products complies always with the state-of-the-art of technology. We plan and design your systems using 3D CAD systems. The experience of our highly motivated employees combined with our state-of-the-art technical equipment ensures overall quality and precision.
Container Construction:
Pharmaceutics and Biotechnology
Cosmetics industry
Food and beverage industry
Chemical industry
Formulation of the scope of work
Project planning and design
Metal construction manufacturing, MSR technology
Commissioning and qualification
Documentation
Repair execution
Container retrofits and rework
Volume Measurement Equipment:
Pipettes
Volume standards
Test stands
Mobile test equipment
Test equipment for liquefied petroleum gas – LPG
Cleaning Systems:
Aero-wheel Cleaning system
Run-through cleaning systems
Chamber cleaning systems
Immersion bath systems
Electronics Cleaning system
Special Systems:
Sterilization systems
Cladding and paneling
Work station system (workbenches and desks)
Weighing cabins and systems
Insulators
Docking systems and adapters/transition pieces
Transport systems
Cleaning systems
Protection and collection trays
Lining
Frames and racks
Wir stellen aus
Lounges 2019 Karlsruhe - Messe für Reinraum und Pharma
5. bis 7. Februar 2019 Stand B 3.4
PowTech Nürnberg – Messe für Pulver- und Schüttguttechnologie
9. bis 11. April 2019 Halle 3 Stand 3-263
Functions Menu
Keywords
Container, Volume measuring equipment, Cleaning equipment, Book Preservation plants, Special plants, Services, Container, Apparatebau, Volume measuring equipment, Industrial washing machines, Steel construction, Steel components, Machine components, Machine housing, Steel case, Caddies, Weldments, Steel structures, Steel construction, Metal, Steel construction, Steel structures, Steel pipes, Caddies, Metal, Large pipes, Pontoons, Metal paneling, Exhaustdiffusoren, Machine components pay, Machine components, Austragsilo, Pipeline construction, Machine components, Machine housing, Steel case, Steel components, Stair towers, Operating platforms, Caddies, Storing platforms, Large pipelines, Piping, Steel pipes, Weldments, Structural steel platforms, Steel bridges, Steel handrails, Steel stairs, ,
Mehr...
Other Categories:
COUNTER
Related Listings:
Iltchev & Sp?rr Edelstahlbau GmbH & Co KG
BLECHTECH AG
B?hler Edelstahl GmbH & Co KG
IUENNA Stahl Produktions- und Handelsges.mbH
Swiss Steel AG
Reciprocal Linking
Link your Company Profile by copying the code and embedding there where the signet should be displayed.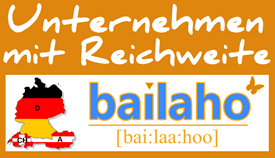 Other Information