Compur Monitors GmbH & Co. KG
We focus on your safety
Nothing matters more to us than your safety. As a medium sized company we are particularly close to our customers. Finally our mission is to provide gas detection for your safety. In this context our entire team stands for first class advice, first class products and first class service.
Gas detectors must be installed wherever legislation or local safety standards require to monitor potentially dangerous atmosphere. As soon as the alarm threshold limit is exceeded, they generate a visible and audible alarm. This helps to increase as well plant as personal safety and industrial hygiene. Professional health and safety protection contributes to protect the environment and reduce cost. Any identification of a leakage is significant cost reduction in terms of building, plant, cooling or heating, as well as absence due to illness. In any respect the operator of a plant is responsible for its safe and reliable function. Seamless industrial standard gas detection is an important tool to achieve this.
If is working where gas may be present, the focus must be on personal safety. This applies to pipelines, tanks, waste water station and plants in the oil and gas industry. In order to ensure safety, continuous gas monitoring is required using either fixed or portable measuring devices which comply with or exceed all of the common standards.
Products:
Compur began developing and building gas monitors at the end of the 1970s and is now completely specialised in the field of gas monitoring technology since 1984 under the name of Compur Monitors. To this day, its long experience and intensive research continuously create innovative, sometimes even revolutionary results. In this process, customers themselves and their requirements to technical performance are always in the focus of the development and manufacturing process.
Functions Menu
Keywords
Gas Monitors, Gas Detection, Fixed Systems, Statox 560, Statox 501 Infratox, Gas Detector, Statox 4120, Gas Detector, Statox 501, Carbon Dioxide Gas Detector, Statox 501 IR, Combustible Gas Detector, Statox 501 LC- and MC IR, New Gas Detector, Statox 505 SIL, Gasdetector VOC, Statox 501 PID, SIL 2 Control Module, Statox 502, Portable Instruments, Gas Monitor Monitox, Bump Tester Gas Generator, Leak Detector Tracer, Diskontinuous Methods, Phosgene Indicator Badge, Phosgene Badge Medic, ,
Mehr...
Other Categories:
COUNTER
Related Listings:
ID-ACC. Barbara Rossmanek
TELSONIC AG
BERO Technik AG
cyberkanzlei Punz GmbH
Josef Fr?hauf HandelsgesmbH
Reciprocal Linking
Link your Company Profile by copying the code and embedding there where the signet should be displayed.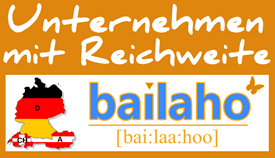 Other Information