Beetz Maritime
Maritime hydraulic solutions - based on years of expirience!
Products
Hydraulic Cylinders
Customized and lightweight to complement the style and performance of modern Superyachts!
Power packs & Manual Pumps
Complete and compact systems, constructed to your requirements
Valve Units
Various functions and sizes - to controle different hydraulic functions!
Yachts
L30 Class
Idea and Concept: Rodion Luka Shipyard: Ocean Tec (Slovenia) Design: Justin Yacht Design
LA Sailing Yachts
The LA Yacht designed by Martin Menzner/Berckemeyer Yacht Design to be build at LA YACHT in Germany, is a fully made from glued wood by using modern vacuum technology. There are a lot of options and space for your ideas to make her yours!
Functions
Anchor and/or Thruster Control
High power density - steplessly controlled with intelligence!
Hydraulic Gangway
The first thing you see and the first thing you step on when coming onboard - should be first class!
Keel hydraulics
Cylinders for lifting or canting keels - constructed with lots of experience!
Locking applications
Double-acting or single-acting hydraulic cylinders with spring reset, offering a high degree of scurity. Double or single acting locking cylinders, equiped with position sensors or stroke detection. Various types of flanges for mobile and fixed part.
Marine Propulsion
Unusual system and position. Enjoy all the benefits of construction!
Stabilizing systems
Cylinders for yacht stabilizers to provide roll damping for slower yachts while cruising and while at anchor
Steering
Easily controlled rudder or outboarder
Functions Menu
Other Categories:
COUNTER
Related Listings:
HK Hydraulik-Kontor GmbH
BE | Aluschmiede GmbH
Hartmann + L?mmle AG
Hydraulikdienst MONSBERGER GmbH
SK Industrietechnik u. Handelsges.mbH
Reciprocal Linking
Link your Company Profile by copying the code and embedding there where the signet should be displayed.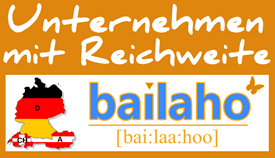 Other Information