AKMA Technology GmbH
advise - plan - extrude?
Especially in this day and age it is important that you can rely on your machine capacity. With decades of experience in plastics extrusion and more than 20 years of experience in mechanical engineering, AKMA is a reliable partner for extrusion.
We are manufacturer of extrusion lines and followers for the plastics industry. Our systems are manufactured according to your special requirements and wishes in order to solve your extrusion problems economically.
Our program includes extruders from Ø 15 mm to Ø 125 mm as well as successions of various kinds. We can also offer you solutions for the processing of difficult materials.
We are happy to prove our services to you.
Functions Menu
Keywords
Akma, Plastics industry, Mechanical engineering, Follow, Plastic, Gebr. Schwarz KG, Altenkirchen, Extruder, Co-extruder, Processing unit, Extrusion line, Injection mold, Pipehead, Crosshead, Vacuum tank, Vacuum bath, Calibration tank, Calibration bath, Kalibriertisch, Cooling bath, Kühtank, Sprühkühlbad, Cooling device, Cooling section, Cooling system, Calibration System, Slack feed, Raupenabzug, Role deduction, Cutter, Servocutter, Flying saw, Crosscut, Cutter, Tilting table, Discharge conveyor, Tape storage table, Winders, Einfachwickler, Einstationenwickler, Double winder, Zweistationenwickler, Tellerwickler, Dancer control, Material storage, Dosing, ,
Mehr...
Other Categories:
COUNTER
Related Listings:
eprotec extrusion technology AG
Almatec AG
Interroll Schweiz AG
Köbo ECO>PROCESS GmbH
Frigotechnik Handels-GesmbH
Reciprocal Linking
Link your Company Profile by copying the code and embedding there where the signet should be displayed.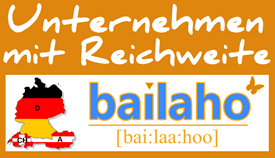 Other Information