1a-TopStore
Wellcome to 1a-TopStore - your shop for professional quality transport and stacking containers as well as workshop equipment.

In our shop we offer a wide variaty of containers for storage and transport that will fit your needs in your production, workshop or your special transport-means.
Please note that we are still working on the translation of our poducts. If you do have any questions regarding our articles, plase feel free to send us your email to info@1a-topstore.eu
We will be glad to answer your questions as soon as possible.
Functions Menu
Keywords
1a TopStore , 1a-TopStore, Euroformat-stacking container "TK", Heavy-Duty Containers, Foldable Containers, Storage Bins, Nestable Boxes, Shelving Containers, Inserts - Insert Bins, Organizer, Klappkasten-Module, ESD-Containers, Big Volume Containers, Dividors for Pallets, Perforated Wall Panels, Wall Racks made of Sheet Steel, Koffer / Werkzeugkoffer, Shelve Systems, Werkzeug-Schubladenschränke, DIN A4 Drawer Boxes, Aluminiumboxen, Stahlblechschränke, Werkstattwagen, Werkbänke / Werktische, Transportgeräte / Sackkarren, Anti-Slipping Mates, Special Offers, Büro und Betrieb, ,
Mehr...
Other Categories:
COUNTER
Related Listings:
VSI Kunststofftechnik GmbH
Tanner Rudolf HandelsgesmbH
Werner & Weber Warenhandelsges.mbH
ANTRO Engineering Armaturen- und Apparatebau GmbH
Elvedi GmbH
Reciprocal Linking
Link your Company Profile by copying the code and embedding there where the signet should be displayed.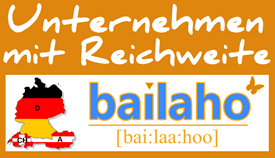 Other Information