TESIUM GmbH
TESIUM GmbH is a preferred partner for integrated planning and automation of industrial, complex production plants. The service portfolio concentrates on the two core areas
Engineering & Automation
Safety & Environment
As a high performance specialist for engineering & automation, we offer efficient solutions for the processing industry. We are pleased to bear the responsibility for every part of the life cycle of your process plants. Our engineers attend to and monitor your projects at all times and project phases, from the conceptual consultation and planning, and through the realisation and commissioning, including the entire project management.
The second focus of our company is the (further) development and implementation of integrated, sustainable concepts for safety & environment. This includes, for example, high quality consultations as part of your projects, as well as integrated care with regard to safety issues and services relating to operational environmental protection. The safety & environment business area is complex and varied. Our offer ranges from single topics, for example explosion protection, through the approval management within the project, to complete service provision covering all of the issues relating to safety and the environment.
TESIUM GmbH, with its head office in Holzminden/Germany, was founded in 2006 as a 100% subsidiary of Symrise AG, a globally operating supplier of fragrances, flavoring, aroma chemicals, cosmetic base and active substances as well as functional ingredients. This means that TESIUM has high specialist expertise, in particular in the following industries:
Speciality and fine chemicals industry
In the chemical industry, with its processes, we are in our element. In particular for production plants for organic chemistry with their infrastructure we have realized a large number of projects. Engineering and automation for new plants, re-engineering of existing plants to implement new processes, or extension of plants to remove bottlenecks. Our strengths include the planning and project implementation of existing site situations with all its restrictions, and also complex processing plants for multi-purpose batch synthesis.
Food industry
No matter whether in the food or beverage industry, irrespective of whether dealing with basic substances and flavours or the gentle processing of natural products, Tesium combines its knowledge of the fundamental processing steps with the technical demands of food safety and hygiene standards. The starting point is an accurate risk analysis. Accurate dosing and mixing equipment for liquid, crystalline or powder substances, as well as the hygiene demands on the building and plant design, form the basis for safe production.
Cosmetics industry
The successful production and handling of high-quality active substances and fragrances for the cosmetics industry requires efficient plant engineering and the gentle handling of the raw materials and intermediate and finished products. At the same time, the hygiene requirements for production process are steadily increasing. Rely on an industry specialist: Tesium stays on side from the raw materials storage, through the accurate weighing, dispersing or mixing, to the final filling. This includes intelligent process automation with batch tracking.
Environmental technology
Even if the most intelligent plant designs are implemented, side products and emissions cannot always be avoided. Tesium is also a reliable partner with regard to the often underestimated attendant facilities of the environmental technology. With these, statutory requirements have to be complied with in an economical manner, as the legally defined limit values have to be verificably adhered to. No matter if the air path or the water path is being considered, fragrances and flavors can soon turn into smells or even stenches for the neighbour. Before the situation is escalated in a costly way, we support you with appropriate solutions, targeted consultations and analysis of the situation. For this we have developed a comprehensive knowledge and targeted approaches in the chemical industry and in particular for the multitude of substances used in the fragrance and flavor industry.
Planning of hazardous goods storages
The storage, filling or handling of hazardous substances is an issue for industrial companies way beyond the chemical industry. Prohibitions on storing goods together have to be known, and the correct solutions have to be planned, based on the material properties of substances which are hazardous to water or are flammable. To do this, Tesium offers, within the context of planning projects, or as an individual service, first class consultations on the environmental law and safety engineering requirements, and comprehensive assistance with regard to fire protection. This applies in the same way to the storage of individually packaged goods in movable containers as it does to storage in tanks.
Tailored, industry specific solutions
Engineering & automation
Tesium is specialised in plant planning and automation of process plants. Reference projects for reputable companies in our target industries show that we are a high performance and preferred partner. Tesium sets benchmarks in engineering and automation, including in (further) development and implementation of safety and environmental protection concepts as well as coordination required to comply with regulatory and statutory requirements. We plan, service and optimize process plants and the related site inforstructure, as complete projects or a partial service, and cover the entire life cycle. We provide tailor-made solutions competent in our specialist industries.
Plant Engineering
E/I&C Engineering
Automation
CAD Construction
Targeted industry competence
We offer engineering and automation for the process industry, with special experience in the chemical industry, the food and beverage industry, the cosmetics industry, the planning of storage facilities for hazardous goods and environmental protection engineering.
Production plant for the food industry: dosing technology and mixing technology
Chemical and thermal process plants for speciality and fine chemistry
Precise dosinfg and mixing plants for liquid, crystalline or powder substances
Food processing plants conforming to the food safety & hygiene standards
Waste air treatment plants
Waste water treatment plants / waste water analysis
Utility and site infrastructure installations for the production of steam, cooling systems, compressed air
Storage facilities for hazardous goods either for tank storage or for the storage of packaged goods
No matter whether you are considering a new plant, conversions, extensions or the optimization of production processes, our cost-optimized engineering is perfectly matched to profitability, your running operations, the entire life cycle of your plant, as well as the total production process including supply and disposal processes. It includes, among other aspects, project control, cost monitoring, scheduling and quality control, construction supervision, commissioning and after-sales service.
Practical solutions with experience in industry
Consultation and service for safety and environmental protection
A main business area of Tesium are its safety & environment activities. Here we develop and implement company-oriented and practical solutions. With our experts, we offer you high quality consultations within the framework of your projects, as well as comprehensive, long-term full servicing. We also accompany you, of course, with specific project-related issues. Our performance spectrum in the safety and environment area is complex. It includes the following areas:
Plant safety and process safety
Approval management
Organisation of officers
Explosion protection
Fire protection
Health and safety at work
Legal compliance
Environmental analysis
High plant availability in the process industry
Industrial maintenance and installation
Tesium does not only plan your plants. We service and optimize your industrial plants over their entire life cycle, from construction to removal. You receive comprehensive installation and maintenance services for any of the following phases of the life cycle of your process plants or site infrastructure:
Installation and assembly
Maintenance and planned plant standstill (turnaround)
Repairs
Modifications and extensions
Plant conversion or dismantling
Tesium is your specialist for work within existing plant structures as well as for company-orientated care for your plants. On request, we carry out the work as a full service provider involving interdisciplinary teams.
Minimizing production interruptions
Being a high-performance partner for industrial maintenance and construction, we are pleased to significantly reduce cost-intensive downtime. The target is at all times to ensure the maximum availability of your plants.
Our service portfolio includes:
Electrical installation, instrumentation and control engineering
Metal processing and welding technology
Piping construction and apparatus construction
Industrial mechanics, mechanical and drive engineering
Functions Menu
Keywords
Specialty & Fine Chemistry, Food Industry, Cosmetics Industry, Environmental Engineering, Hazardous goods storages, Plant Engineering, E/I&C Engineering, Automation, CAD Construction, Plant safety and process safety, Approval management, Organisation of officers, Explosion protection, Fire protection, Health and safety at work, Legal compliance, Environmental analysis, Electrical installation, Instrumentation engineering, Control engineering, Metal processing technology, Metal welding technology, Piping construction, Apparatus construction, Industrial mechanics, Mechanical engineering, Drive engineering, Engineering, Automation, Project management , Creation of CAD drawings, PCS 7 programming, Process automation, Industrial installation, Piping Construction, Process engineering, Pump repairs, Process and Plant Safety, Approval Management, Specialists for safety at work, ,
Mehr...
Other Categories:
COUNTER
Related Listings:
Aerne Engineering AG
UV & P Umweltmanagement- Verfahrenstechnik Neubacher & Partner GesmbH
K?nzler + Partner AG
Panaqua AG
AVI GmbH
Reciprocal Linking
Link your Company Profile by copying the code and embedding there where the signet should be displayed.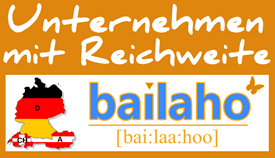 Other Information