Peter Heisig Produktionsauslastung GmbH
Are you looking for suitable suppliers for tailor-made production parts?
With us you will find the suitable supplier for all drawing-bound parts, assemblies or systems (from single piece to series). The sending of inquiries to us are free of charge and without obligation.
Commission payments are also not in between.
Are you looking for suitable orders for the utilization of your capacities?
In the current needs,there are certainly the right one for you. Or, as a supplier, you can announce free production capacities, so that we can contact you for suitable order inquiries.
Functions Menu
Keywords
Rotary processing, Prismatic processing, Mechanical engineering, Precision Engineering, Mechatronics, Production of sheet metal parts, Sheet metal construction, Blechbaugruppen, Tool making, Mold, Jig, Container, Apparatebau, Combined steel construction, Mechanical engineering, Steel construction, Plant construction, Metalworking, Metal, Welding technology, Plastics Processing, Cast parts manufacturing, Castings processing, Forgings production, Forgings machining, Win new customer, Find suppliers, Welder, Rotationsbearbeitung , Prismatische Bearbeitung , Maschinenbau , Feinmechanik, Mechatronik , Herstellung von Blechteilen , Blechkonstruktion , Blechbaugruppen , Werkzeugbau, Formenbau , Vorrichtungsbau, Behälterbau, Apparatebau, Kombinierter Stahlbau, Maschinenbau , Stahlbau, Anlagenbau , Schlosserei, Metallbau , Schweißtechnik , Kunststoffverarbeitung , Gussteileherstellung, Gussteilebearbeitung , Schmiedeteilefertigung, Schmiedeteilebearbeitung , Neukunde gewinnen, Lieferanten finden, Schweisser, ,
Mehr...
Other Categories:
COUNTER
Related Listings:
RP Metallbau-P?lzlbauer- Glaser GmbH
Metallbau Steinwender GmbH
Pfeiffer Metallbau GmbH
WELL-ROOF Produktions u Vertriebs GmbH
BE | Aluschmiede GmbH
Reciprocal Linking
Link your Company Profile by copying the code and embedding there where the signet should be displayed.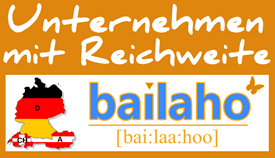 Other Information