Orts GmbH Maschinenfabrik
The company was founded in 1972 as an engineer of ce and consulting company, specialised in constructions of grabs (main business) and nearly all kind of bulk handling equipment. In the beginning was only construction and sales. The manufacturing of all appliances took place at well known companies in Northern Germany. In 1985 an own workshop was founded near Luebeck / Northern Germany and since that time the company is named ORTS GmbH Maschinenfabrik.
Main customers are shipping companies, where the grabs has to stand the rough conditions on sea- going vessels, charging and discharging the vessel in every corner of the world. But also harbour and port authorities, stevedoring companies and other companies which have to move or handle "something".
ORTS has evolved over the years as a global well known grabmaker and is your reliable partner for loading and unloading.
The range of products is:
electro- hydraulic grabs
fully radio controlled diesel- hydraulic grabs
mechanical rope grabs (single rope, 2-rope, 3-rope, 4-rope system)
wood- grabs (for wood- bundles or wood- logs)
dredger grabs
salvage grabs
Additional:
crane equipment for operating electro- hydraulic grabs
cargo-turners / turn tables
heavy- lift beams
flat- traverse- frames
Functions Menu
Keywords
Electro- hydraulic grabs, Diesel- hydraulic grabs, Rope-grabs, Lifting beams, Special constructions, Dredger grabs, Salvage grabs, Crane equipment for operating electro- hydraulic grabs, Cargo-turners, Heavy- lift beams (max. load 100t), Flat- traverse- frames, Clamshell, Cross beams, Mechanical engineering, Rope grabs, Special constructions, Orts, ,
Mehr...
Other Categories:
COUNTER
Related Listings:
Hydraulikdienst MONSBERGER GmbH
SK Industrietechnik u. Handelsges.mbH
HAWE ?sterreich GmbH
GS-Hydro Austria GmbH
Zyltech Hydraulikproduktions GmbH
Reciprocal Linking
Link your Company Profile by copying the code and embedding there where the signet should be displayed.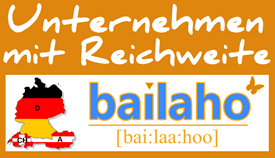 Other Information