M.W. Reutter Porzellanfabrik GmbH
For more than 60 years we have been manufacturing our porcelain collections in our own production facility.
Our porcelain miniatures are the only ones of their kind to be manufactured in Germany. And we're famous for our attention to detail. During their manufacture our porcelain articles pass through the hands of as many as 17 skilled craftsmen: after casting, they are glazed, painted and then fired as many as three times to give them their characteristic Reutter look.
It is this tradition of craftsmanship which won us friends all over the world.
Please visit our Online-SHOP


Wir stellen aus
Ambiente, Frankfurt, Germany 10.02.2018 - 14.02.2018 Halle/Hall: 9.1 Standnummer: E10
Functions Menu
Other Categories:
COUNTER
Related Listings:
Porzellanfabrik Frauenthal Insulators GmbH
Porzellanfabrik Langenthal AG
Porzellanfabrik Frauenthal GmbH
Wachauer Keramik GesmbH
Gmundner Keramik Manufaktur GmbH
Reciprocal Linking
Link your Company Profile by copying the code and embedding there where the signet should be displayed.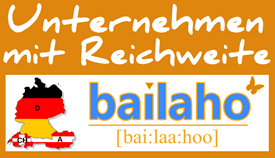 Other Information