Swiss Steel AG
With a broad range of high-grade, bright and free-cutting steel we have achieved a outstanding position in the European automotive-, engineering- and apparatus-construction industry. Consistent quality, high delivery performance and efficient logistics are strengths which in turn ensure that our customers have a strong position in their own markets.

Our production range includes steels for various purposes:

A wide range of dimensions for the most diverse needs
Our range of fine-tuned analyses ensures that the properties of our steel grades meet your specific requirements for processing and final use.
We offer steel bar and wire rod in an optimal size range for our customers. Our finishing options are also suited to their needs.
Our range of diameters:
Wire rod in coils D: 5.5 - 44.0 mm (round)
Wire rod in coils D: 17.7 - 42.5 mm (hexagonal)
Special wire in coils D: 6.0 - 14.0 mm (ribbed)
Bars in bundles D: 16.0 - 66.0 mm (round)
Bars in bundles D: 17.7 - 62.0 mm (hexagonal)
Special merchant bar D: 16.0 - 40.0 mm (ribbed)
Functions Menu
Keywords
Wire rod in rings, Special wire in rings, Bars in coils, Special steel in coils, General structural steels, Treatable steels, Hardening steels, Cutting steels, Steels with improved cold workability, Micro-alloyed steels, Chain steels, Construction and mining, Stole, SCHMOLZ + BICKENBACH AG, Swiss-steel, Swiss steel AG, Melted bickenbach, Switzerland, Suisse, Switzerland, ,
Mehr...
Other Categories:
COUNTER
Related Listings:
EST Edelstahlbau Tannroda GmbH
ArcelorMittal F?rstenfeld AG
AVI Alpenl?ndische Veredelungsindustrie GesmbH
BLECHTECH AG
SCHMOLZ + BICKENBACH Austria GmbH
Reciprocal Linking
Link your Company Profile by copying the code and embedding there where the signet should be displayed.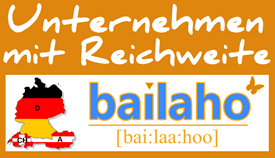 Other Information