We are hiring:
Telephone salesman (m/f/d), call center agents (m/f/d)
for telephone sales (telesales outbound)
Terminator (m/f/d) for arranging appointments by telephone
with companies that are suitable for us as customers (Lead Management)

We are looking for several employees to support us in sales for our location in the vineyards of Baden-Baden (Neuweier); via direct telephone sales (telesales outbound). A great job with interesting tasks, good work-life balance, good salary and in a great team with flat hierarchies.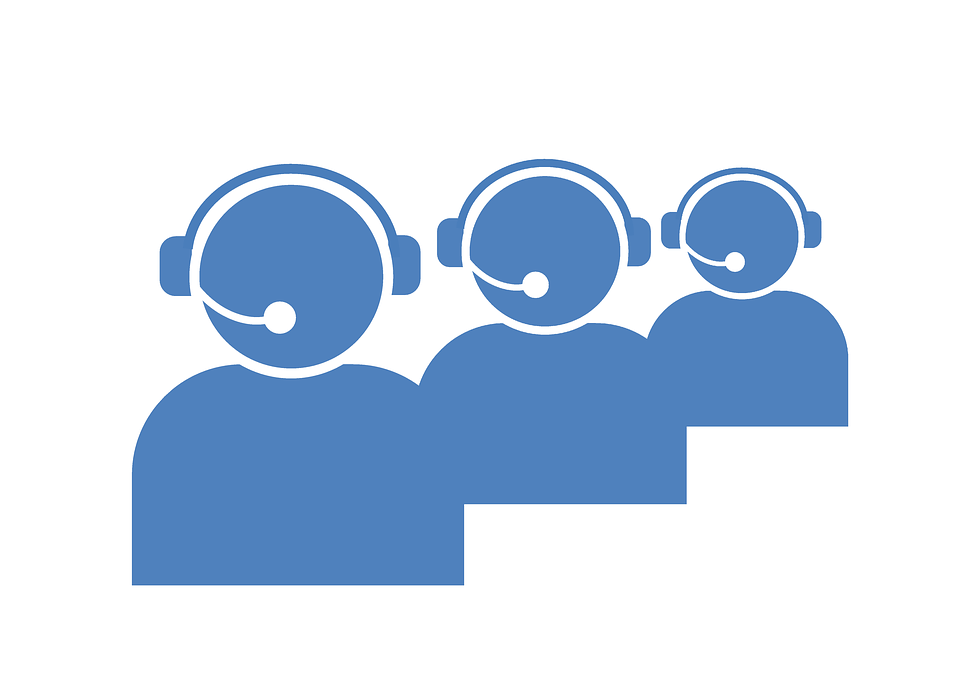 Customer relationship management - this is the arena in which you can impressively show what you can do in sales.
Telephone sales / outbound telesales are about competently advising and supporting customers, creating and following up offers, conducting price negotiations, accepting and processing orders or cross-selling and up-selling.
As an applicant for telephone sales (outbound telesales), you have mastered the entire range of instruments for successful customer contact and customer care. You will support our sales department in acquiring new customers and looking after existing customers in Germany, Austria and Switzerland by selling our products and services directly over the phone.
Our B2B company search engine Bailaho is a serious product in B2B online marketing to support companies in online presence management in order to increase findability and visibility on the web by another channel. Our company search engine supports manufacturers, dealers and service providers in presenting their company and offering their products and services on the World Wide Web, in expanding online presence management, in digitizing company communication and in conveying the brand message.
There is a need, benefit and advantage for our target groups. Many unique selling propositions (USPs) and added value, as well as a transparent pricing policy with one-time payments and fees that are not automatically extended for term advertising measures, ensure high customer acceptance and a corresponding conversion rate.
Our company search engine has received several awards: main prize winner and two-time prize winner in the medium-sized business program under the patronage of Prof. Dr. Lothar Spaeth; Finalist in the Innovation Award IT of the Initiative Mittelstand in the category "Internet Services"; Finalist for Germany at the European Business Awards; Best of at the Industry Prize as the best software solution for industry.
We offer you as an employer:
Great working atmosphere with interesting tasks

Growing company with real start-up character

Working environment with a lot of freedom, teamwork and open communication at all levels

Great team with flat hierarchies.

Long-term employment with top salary

Monthly fixed salary plus attractive commissions and bonuses

Opportunities for advancement to team management, project management, office management.

Top work-life balance

Working hours Monday to Friday 8:30 a.m. - 12:00 p.m. and 1:00 p.m. - 5:30 p.m. (Fridays until 3:00 p.m.; Sat. / Sun. free)

Water and vitamins for the head

Coffee as much as you want :-)
What´s to do?
You conduct harmonious and friendly conversations in which the decision remains with the customer. You present directly on the phone to those responsible in companies who are potential customers for our portal, our company search engine and the associated options, functions, added value, as well as advertising measures available from us, offer the same and complete the order directly or send the corresponding ones information or a requested offer and call again at the agreed time after the offer (resubmission).
During the entire business relationship between us and the customer you have won, you remain a competent contact for the customer, look after and support them in the administration of their advertising measures and in the development and expansion of their advertising material portfolio in our company search engine; also offer further, additional advertising measures and conclude additional orders or follow-up orders / extensions; They also make phone calls when it comes to winning back customers and get former customers who once stopped using the advertising measure back on board.
It's a sales job where the workflow is always the same; but with different companies of different sizes and structures, from different industries, etc., it makes the job varied and interesting. You talk to executives, owners, managing directors, etc. of SMEs in Germany, Austria and Switzerland.
You also contribute creatively to the design of the company entries or to changes by providing the customer with advice and being the link between the customer and order processing / content management.
You fit the picture if you...
have fun on the phone!

Safe handling of PC / Internet!

ideally experience in outbound telesales or lead generation

Have a feel for people and situations!

Are communicative and argumentative strong!

Convince with a friendly manner and confident conversation!

Communicate complex issues in an understandable and simple way
can show connections!

Have a certain level of general education!

Being able to articulate oneself cultivated / leveled in German!

Are motivated, hardworking and a team player!
If this matches your persona and work ethic, then nothing stands in the way of a collaboration. The place of work is our office in the vineyards of Baden-Baden (Neuweier). We look forward to receiving your detailed application with a cover letter and CV to personal@bailaho.net - or give us a call: 07223 / 9126800