Mikron SA Boudry
Mikron Automation is the leading partner for scalable and customized assembly systems – from the first idea to the highest performance solutions.
Mikron Automation is headquartered in Boudry (Neuchâtel), in a region that is regarded as the heart of the Swiss watchmaking industry. To date, Mikron Automation has installed more than 3,500 assembly and testing systems worldwide. Its international customers operate in the following industries: pharma, medtech, automotive supply, electrical/electronics, consumer goods and construction/building. Mikron Automation employs around 600 plus people at its sites in Boudry (Switzerland, headquarters), Berlin (Germany), Denver (USA), Singapore and Shanghai (China).
Platforms & Systems:
We work in partnership with you to design and create the most effective automation solution for the product you want to assemble. We listen… and combine your experience with our own. Several thousand assembly and testing systems have already been effectively installed around the globe, enabling multi-shift, high-output, precision production seven days a week and thus contributing to our customers' success.
Automation Platforms
Feeding Systems
Customized Systems Mikron Berlin
Capabilities:
Mikron-designed automation solutions are developed specifically for you. Their modularity, precision and process flexibility help you to realize your project quickly and efficiently. A flexible solution, that can change to suit your production needs within an ever changing market place.
Process Integration

One of Mikron's core competencies is to integrate high-speed processes even when they are very complex. More than 40 years of process expertise has given Mikron a mastery of very complex assembly and automation tasks. A vast library of standardized processes assure the quality, stability and reliability of your solution. By virtue of our global vision – mastery of the entire operation from the assembly process and the integration of complex processes to the use of a basic range of standardized equipment – our assembly automation solutions are a guarantee of quality, reliability and superior performance standards.
Vision Solutions

Image acquisition specialists – combining your requirements with Mikron expertise, they transform your needs into a fully tailored solution.
Medical Qualification Support
With unequaled experience, Mikron is the partner best suited to assist you – from design and approval to the end of your product's life cycle. We offer a full range of consulting services and are committed to ensuring that the final result exceeds your expectations.
Functions Menu
Keywords
Automation Solutions, Machining Solutions, Pharma, Medtech, Automotive, Electric, Electronics, Consumer Goods, Industrial, Building, Capabilities, Process Integration, Vision Solutions, Medical Qualification Support, Platforms, Systems, Automation Platforms, Feeding Systems, Customized Systems Mikron Berlin, Service, Support, Spare Part Service, Technical Support, Continuous Improvement, Partner Support, Montage, Mounting, Automative, Automation, ,
Mehr...
Other Categories:
COUNTER
Related Listings:
PSA - Parts & Systems AG
Sensormate AG
Support Solutions GmbH
TESIUM GmbH
LSG Wahrnehmung von Leistungs schutzrechten GmbH
Reciprocal Linking
Link your Company Profile by copying the code and embedding there where the signet should be displayed.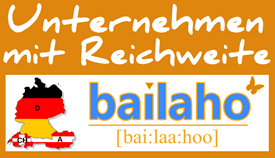 Other Information