EBSER mechanical engineering e.K.
Gottlieb Ebser started in 1920 in Todtnau with the construction of hand tamping machines for the brush industry. Over the years, the program has been expanded with semi-automatic and later fully automatic drilling and tamping machines as well as trimming machines. These were developed and built according to our own patent. The excellent technical performance of the products manufactured by EBSER soon made them known on the world market, so that even then 50% of the production was exported.
In the course of the increasingly urgent expansion, Willi Ebser created a new factory in 1964, which was later continued by Werner Ebser in the third generation.
We are also your partner when it comes to spare parts for their Ebser machines. We deliver original spare parts for Ebser drilling and stuffing machines, shearing machines of the last 30 years. We overhaul, repair tamping tools, drilling spindles etc. and offer a grinding service for shears and jigs.
In the field of used machines we overtake drilling and tamping machines with mechanical or CNC controlled control. Depending on the wear, these machines are mechanically overhauled and equipped with our own new developed CNC control. Our CNC control is universal and can also be used on other machines, not just Ebser, drilling and tamping machines. A completely overhauled machine is electronically state-of-the-art and provides decades of service without hesitation.
Products:
Cleaning- and trimming-machines
Functions Menu
Keywords
Brush, Broom, Clothes-brush, Shoe-brush, Hand-brush, Hand-washing-brush, Hair-brush, Dish-brush, Toilet-brush, Household-brush, Cosmetics-brush, Baby-brush, Technical-brush, Strip-brush, Disc-brush, Cylinder-brush, Plate-brush, Wire-brush, Belt-brush, Twisted-brushes, Mascara-brush, Dental-brush, Dental-sticks, Bottle-brush, Brush-body-wood, Brush-body-plastic, Bristle, Filament, Brush-cleaning-machine, Brush-trimming-machine, Brush-cutting-machine, Drill-and-filling-machine, Tufting-machine, Drilling-machine, Hot-stamp-machine, Labeling-machine, Special-machines, Ebser, Mechanical-engineering, Todtnau, Black-forest, Germany, ,
Mehr...
Other Categories:
COUNTER
Related Listings:
Jacques Thoma AG
Johann & Margrit B?sse
ROBUST Plastik Ges.mbH
Mink B?rsten AG
Edi Baur AG
Reciprocal Linking
Link your Company Profile by copying the code and embedding there where the signet should be displayed.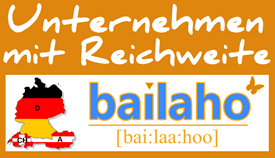 Other Information