BERO Technik AG
The company BERO Technik AG in Sirnach was founded in 1996 and moved into new and larger premises in November 2013.
Our team consists of highly qualified personnel with many years of experience in the field of special plant and container construction.
We are a competent and flexible SME operation whose strength lies in the processing of materials for equipment in the chemical, cryotechnical, biochemical and food industries.
Our goal is to complete your tasks (engineering, fabrication and installation) quickly and accurately
implement and meet your quality standards and meet the agreed deadlines.
Products:
These cryogenic refrigeration plant parts are manufactured by us according to customer-specific engineering. Helium or hydrogen is fed into the plant pipe parts and components and demands the highest quality standards for welding technology, pipe guides, connections and component installations. We manufacture for the cryogenic refrigeration plants, tanks, heat exchangers, vacuum components, inner and outer piping, instrumentation lines and connections with the process measuring devices.
Bero Technik is responsible for the fabrication, installation, quality compliance and acceptance with the specified approval authorities
The complex piping systems are used in systems for the production of display and chip technology. Here, BERO Technik AG offers perfect solutions thanks to many years of experience in the assembly of pipelines, fittings and valve components.
Bero Technik holds a special position because basic know-how is offered for engineering, planning, procurement and choice of materials.
Other products of the companyBero Technik AG
Functions Menu
Keywords
Container, Container, Piping systems, Fittings, Valve components, Plastics industry, Welding technology, Pipe guides, Aluminum, Cryogenics, Piping, Heat exchangers, Pressure vessel, Vacuum technology, RFohrleitungssysteme, Welding technology, Pipe guides, Aluiminiumbehälter, Cryogenics, Piping, Heat exchangers, Vacuum technology, Pressure vessel, Container, Kraftwerkkomponeneten, Apparatebau, Special apparatus, ASME certification, ASME, U-stamp, PED approval, Leak test, Leak testing, Leak tests, Gas distribution systems, Cr-Ni materials, Nickel-based materials, ,
Mehr...
Other Categories:
COUNTER
Related Listings:
KASAG Swiss AG
Mühlbauer Technik e.Kfm.
Kistler Instrumente AG
BE | Aluschmiede GmbH
GSD Wärmetechnik GmbH
Reciprocal Linking
Link your Company Profile by copying the code and embedding there where the signet should be displayed.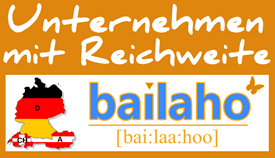 Other Information