BERGER technologie GmbH
Functions Menu
Keywords
Multi Spindle technology, Regrinds drills technology, Swiss Speedy, Swissspeedy, Multi Spindle Drill Head, Multi Spindle Drilling Head, Multispindledrillhead, Multispindledrillinghead, Multi Drill Head, Multi Drilling Head, Sharpener, Drill sharpener, Drill sharpening, Drill sharpener machine, Grinder, Drill grinder, Drill grinding, Drill grinding machine, Tool tip, Tool tip, 4 facet tool tip, Web thinning, Chisel grinder, Chisel grinding, Chisel sharpener, Chisel sharpening, Chisel sharpening tool, Chisel sharpening machine, Chisel grinding machine, ,
Mehr...
Other Categories:
COUNTER
Related Listings:
Samuel Werder AG
SMZ GmbH Deutschland
EBSER mechanical engineering e.K.
Aigner Werkzeuge Ges.mbH
EAS Europe B.V.
Reciprocal Linking
Link your Company Profile by copying the code and embedding there where the signet should be displayed.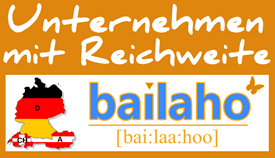 Other Information